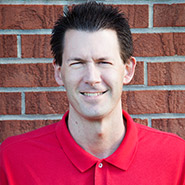 Network Recruiter: "Thanks for Having Faith in Me"
Okay, we've already discussed the Top Echelon Network Pillar of Quality in this issue of The Pinnacle Newsletter Blog. So now we're going to discuss the Pillar of Trust.
Why is that? Because when Network recruiters trust one another, THAT is when they start to make serious money in Top Echelon.
It's been proven over and over and over again. Network recruiters have trusted each other to the point where they give each other the names of their clients and actually have their trading partners communicate with their clients while they are on vacation!
That's serious trust, people. And has that level of trust ever come back to burn a Network recruiter? As far as we know, it has not. The only thing it has resulted in is more and more split placements.
In this installment of "'Comments' and Compliments," a recruiter thanks another for "having faith" in both them and their client. Having faith is a form of having trust, and as you can see, that faith and that trust resulted in a placement fee . . . even though the placement was "a year in the making."
Which of your trading partners do YOU trust implicitly? How many splits have you made with those partners? Which of your partners could you trust?
If you're ready to take your trading partner relationships to the next level, contact Director of Network Operations Drea Codispoti, CPC/CERS at 330.455.1433, x156 or via email at drea@topechelon.com.
— — —
"This placement was a year in the making. Thank you, Greg, for having faith in me and my client!"
Submitted by Lois Rupkey of Byrnes & Rupkey, Inc. regarding her Network split placement with Greg Downs, CPC of Downs Associates
Position Title—ENVIRONMENTAL EXPERT
Fee Percentage—20%
(Editor's note: This is the first Network split placement that Rupkey and Downs have made together in Top Echelon.)
— — —
"Nancy is a great partner. Thanks for a stellar candidate and your good work!"
Submitted by Steve Moore of J.D. Cotter Search, Inc. regarding his Network split placement with Nancy Phillips of Phillips Staffing Solutions, LLC
Position Title—WAREHOUSE MANAGER
Fee Percentage—25%
(Editor's note: This is the first split placement that Moore and Phillips have made together in Top Echelon.)
— — —
"Thanks, Trey. It's nice to put someone in our client so quickly after the fall-off. I really appreciate your help on this one."
Submitted by Bill Kubena of Kubena & Associates regarding his Network split placement with Trey Cameron of the Cameron Craig Group
Position Title—CMM PROGRAMMER
Fee Percentage—25%
(Editor's note: This is the ninth split placement that Kubena and Cameron have made together in Top Echelon.)