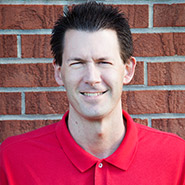 Case Study: the Value of Temp-to-Direct Placements
The vast majority of case studies that we highlight in The Pinnacle Newsletter Blog involve direct-hire placements. However, Network recruiters DO make contract placements, and in the case of the case study below, they make temp-to-direct placements.
What exactly is a temp-to-hire placement? Click here for a complete explanation, but sometimes a company that hires a worker on a contact basis intitially then hires that person a full-time basis.
One of the reasons that a temp-to-direct hire placement is beneficial for the recruiter is that they typically get paid twice for the same placement. This is how:
They're paid for the initial contract placement with the client.
They're then paid again (with what is called a conversion fee) when the contract worker becomes a full-time employee.
Of course, you must make sure that you have a conversion fee included in your contract with clients. If you don't, then you won't get the conversion fee. (And you want the conversion fee!)
Click here for more information about conversion fees.
As for your firm, if you're not offering contract staffing to your clients (including temp-to-direct placements), then you're most likely "leaving money on the table." How so?
The chances that your clients are hiring contract workers are probably near 100%. If you're not providing those contract workers, then your clients are getting them somewhere else. That somewhere else could be another recruiting firm.
You don't really want THAT, do you?
Click here to get started with contract staffing!
— — —
"Mike Duke found the perfect candidate. [The client] had a hiring freeze, but they needed [the candidate] badly, so they hired him on contract . . . he is now a direct employee, so we can bill for the remainder of the full fee. Mike has been VERY patient . . . I haven't been."
Submitted by Tim Hughes of Hughes & Associates regarding his Network split placement with Mike Duke of firm name here
Position Title—CONSTRUCTION MANAGER
Fee Percentage—Flat
(Editor's note: This is the first Network split placement that Hughes and Duke have made together in Top Echelon.)