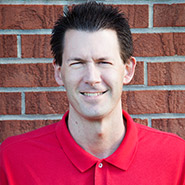 Kohn Stops Cameron From Sweeping Monthly Award
Trey Cameron of the Cameron Craig Group enjoyed a ridiculously good year in Top Echelon Network during 2015. He broke all sorts of records and won all sorts of awards. However, there's one thing that he did NOT do last year:
He did NOT win the Recruiter of the Month Award all 12 months.
That's because Steve Kohn of Affinity Executive Search stopped him, and Steve did so by winning the monthly award in January of 2015. Steve made four splits that month, and Trey made two. It's a good thing Steve edged him early, because Trey made no less than six split placements every month for the rest of the year and ran everybody else over.
As you might have already guessed, this is my long way of saying that Trey won the monthly award for December of 2015. (Hey, when the same guy wins the same award just about every month, you do what you can to mix things up, you know what I'm saying?)
Anyway, we at Top Echelon want to congratulate Trey, we want to congratulate Steve for stopping Trey, and we want to congratulate everybody else who enjoyed a great December and a great year in 2015. A New Year is upon us, and that means more placements, more hijinks, and more chances for Top Echelon Network recruiters to stop Trey Cameron's streak of domination!
You know, if you can . . . that is.
Below are the top network recruiters in Top Echelon for the month of November:
— — —
Recruiters of the Month:
1st Place: Trey Cameron
Agency: Cameron Craig Group
Placements: 11
Commission: $83,405
— — —
2nd Place: Steve Kohn
Agency: Affinity Executive Search
Placements: 5
Commission: $38,493
— — —
3rd Place: Pam Copeland
Agency: Albert Energy, LLC/fulltimeGiGS
Placements: 4
Commission: $32,350
— — —
4th Place: Michael Stuck
Agency: Gables Search Group
Placements: 3
Commission: $19,552
— — —
5th Place: Colleen Switala
Agency: Database Search, Inc.
Placements: 2
Commission: $18,912
— — —
If YOU are looking to receive a more substantial return on your investment in Top Echelon Network membership, contact Director of Network Operations Drea Codispoti, CPC/CERS at 330.455.1433, x156.