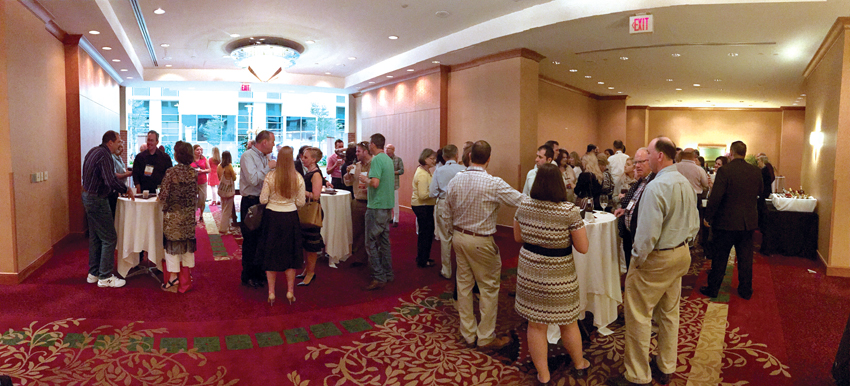 10 Reasons YOU Should Attend TE Networking Events
This is a great time for a Pinnacle blog post about networking events. That's because we just announced that Early Bird Registration is live for the 2019 National Convention in New Orleans!
You might be wondering why you should attend the convention. If you're wondering this, then you probably have never attended a TE event before. That's because those who attend rarely (if ever) have to wonder why they should go. They know why they should go.
As for the rest of you? Well, you might need some convincing, but I'm here to help. Because I'm The Convincer. (Just ask my kids.)
Networking events = placements!
For the past few years, we at Top Echelon have compiled a rather impressive library of training videos for Network recruiters.
These videos are recorded versions of live training webinars (our Training Tuesday sessions). We've designed them to help you enjoy more success. In other words, we've designed them to help you make more split placements.
These videos, which we've placed in the Top Echelon Help Center, are "evergreen." What does that mean? It means we've filled them with information that is timeless in terms of what it takes to be successful in Top Echelon's recruiter network.
So please enjoy this week's featured Network training video!
Webinar Video: "10 Reasons Why YOU Should Attend Networking Events!"
Description: Why should YOU attend networking events, including those within Top Echelon Network? After all, you're a busy recruiter. You have things to do and deals to close. You don't have the time to attend such events. Right? Wrong. Join Drea Codispoti (that's me) for this special Training Tuesday webinar, in which he'll present 10 reasons why attending recruitment networking events will bring value to you and your recruiting firm. In a "people business" like recruiting, success is all about networking–with candidates, with clients, AND with other recruiters.
Video Length: 14 minutes, 10 seconds
Remember, if you have questions about this Network training video, your Top Echelon Network membership, or about how you can enjoy more success in the Network, I encourage you to contact me.
You can do so by calling 330.455.1433, x156 or by sending an email to drea@topechelon.com.