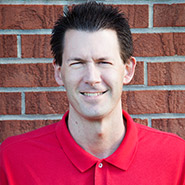 Picky Client? Then Use Your Trading Partners!
Just about every recruiter has a picky client these days. In fact, it might be accurate to go a step beyond that and say that just about every recruiter has more than one picky client these days.
What should you do in such a situation? Well, you should do what the recruiter below did. That recruiter was Michael Stuck of the Gables Search Group. What he did was use his trading partners to help complete the search, specifically Cindy Gaul and Rebecca Brunswick of Hire Pro, LLC.
The result? A placement, of course!
Not only did Stuck say that it was amazing working with Gaul, but he also described the placement like this: "[I] told them what my client needed and how particular they were about certain skill sets, and Cindy found a candidate a week later who had everything they wanted."
Stuck didn't have to submit candidate after candidate after candidate, only to have the client tell him that they want to see yet another candidate. No, Stuck got the candidate he needed and that his client wanted—and he got the candidate right away.
If you have picky clients, then use your trading partners!
— — —
"It was amazing working with Cindy. I had a phone meeting with her and Rebecca [Rebecca] a few weeks ago and told them what my client needed and how particular they were about certain skill sets, and Cindy found a candidate a week later who had everything they wanted. The client hired her candidate, and the rest is history, as they say. I am very thankful to work with Cindy and Rebecca [Brunswick]. They are pros at what they do. This client has one more opening. Let's get a second one before the year is over!"
Submitted by Michael Stuck of Gables Search Group regarding his Network split placements with Cindy Gaul of HirePro, LLC
Position Title—FIELD SERVICE TECHNICIAN
Fee Percentage—25%
(Editor's note: This is the first Network split placement that Stuck and Gaul have made together in Top Echelon.)
— — —
"GREAT candidate . . . wanting to move back to OHIO! Thank you, Trey, for promoting MJ Recruiters' openings. We appreciate your help and it ALWAYS pays off!"
Submitted by Maria Hemminger of MJ Recruiters, LLC regarding her Network split placement with Trey Cameron of the Cameron Craig Group
Position Title—BUSINESS UNIT MANAGER
Fee Percentage—Flat
(Editor's note: This is the 14th split placement that Hemminger and Cameron have made together in Top Echelon.)
— — —
"I always enjoy working with Jim. His website drove many applicants to me for this position, and we got one that was a good match and that ended up being a pretty quick placement. Thank you, Jim."
Submitted by Ed Keil, CPC of Reliance Recruiting, LLC regarding his Network split placement with Jim Strickland of BioSource International
Position Title—QUALITY ENGINEER
Fee Percentage—25%
(Editor's note: This is the first Network split placement that Keil and Strickland have made together in Top Echelon.)