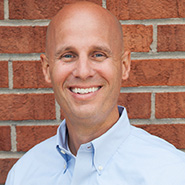 Old Job Order Posting Service Ends Today
Today is June 30, which is important for a number of different reasons.  For one, this is the last day of not only the second quarter of this year, but also the first half of the year.  (Speaking of that, we'll be publishing the Network statistics for the second quarter in The Pinnacle blog next week.)  But this article isn't about the second quarter of 2010, the first half of the year, or the statistics.  It's about the fact that the old job order posting model officially ends today.
As I've mentioned in previous blog posts, the Job Javelin job order posting system was available to Preferred Members on June 1.  A number of Members have taken advantage of Job Javelin since that date (there are currently 462 jobs being posted).  The jobs that you posted before the June 1 deadline through the old contingency model have continued to exist since then.  However, please note that this is the last day they will exist under that model.  After today, recruiters wanting to post those jobs to the Internet will have to use Job Javelin.  And if you do make a placement on a job that you posted under the contingency model, you'll be subject to the brokerage fee associated with that model.
After today, though, the only way in which you can post your jobs to the Internet through Top Echelon will be with Job Javelin.  Remember, Job Javelin is an optional service; you are under no obligation to use it as a Top Echelon Network Preferred Member.  In addition, with Job Javelin, you pay once for the job posting–up front–and that's it (a "pay as you play" model).
There are two more important points regarding the Job Javelin job order posting service:
1. Only those recruiters who are using the Beta/Version 2.0 of the Top Echelon or Big Biller online recruiting software have access to Job Javelin.  If you're currently not using that version and would like to know more about how you can start doing so, please call us at (330) 455-1433.
2. Recruiters who reside in the state of Ohio will be subject to the standard Ohio sales tax associated with their purchase of the Job Javelin service.
Job Javelin currently posts jobs to approximately 250 job boards.  Some are niche-specific, some are industry-specific, and some are geographic-specific.  Job Javelin has forged a relationship with some of the larger boards like Simply Hired, Indeed, and JuJu, but it's done the same with specialty niche sites like www.MechanicalEngineer.com and regional sites such as www.HotAustinJobs.com.  Based upon the information contained in your job order, Job Javelin will post your job to those sites that are the most targeted and that have the best chance of bringing you placement success.