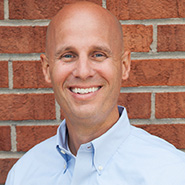 More Details Regarding the Job Javelin Service
We've had quite a few questions about the Job Javelin job order posting service since it was made available to the Preferred Membership of Top Echelon Network on June 1.  We've written a series of articles about Job Javelin in the past (including one in October of 2009), but in our continual efforts to communicate in the best fashion possible, I wanted to tackle the subject again in this issue of The Pinnacle blog.
'Job Javelin Service Set to Begin on June 1'
'The Job Javelin Pricing Structure'
To quickly recap, Job Javelin is a "pay as you play" job order posting model.  You pay up front for the jobs that you post, and that's it—there is no brokerage fee to play for any placements you make as a result of your postings.  Job Javelin replaces the previous model, which was a contingency model.  Under that model, recruiters paid no money up front, but they paid a substantial brokerage fee if they made a placement through the service.
We made the switch to Job Javelin because the contingency model for job posting was no longer viable.  We knew that because the contingency recruiter split boards were telling us that, and they were also no longer willing to work with us.  Remember, a lot of these boards made an exception for us.  They never preferred working on a contingent basis, but we were able to convince them to work that way with Top Echelon.  However, over the years, as the amount of revenue that they received through their association with us continued to decline, they've declined to continue working with us in that fashion.
The role of Career Marketplace
Mike Kappel is the founder and owner of Top Echelon.  He's also been the owner of Career Marketplace for quite a few years, and Top Echelon has been posting Network jobs to Career Marketplace sites for years, as well, in an effort to give those jobs more exposure.  Once it became obvious that the contingency job board model was going to die, Mike wanted to offer an alternative for Network recruiters who wanted to post their job orders to the Internet, and that became the basis for Job Javelin.
What it boiled down to was a choice between having no job order posting system for Network recruiters (since the contingency model was dying) or still having a job posting option.  Job Javelin is that option, and there is a substantial cost savings for those recruiters who make placements through Job Javelin.  So not only is there still an option available for Preferred Members, it has the potential for saving Members thousands of dollars in brokerage fees.  Without Job Javelin, Top Echelon would not be able to offer a job order posting service to Network Members.
Job Javelin is part of Career Marketplace.  When you post a job through Job Javelin, Career Marketplace re-posts that job to a number of other sites depending upon how that job is coded.  In other words, your job will be posted to those sites that make the most sense.  For example, if you post a job about a chemical engineer position, that job would not be posted to a healthcare-related site.
Career Marketplace also re-posts recruiters' jobs to a few aggregators like SimplyHired and Indeed.  In addition, we're paying extra money to have Network recruiters' jobs ranked higher on these aggregator sites.  In short, Career Marketplace is a job board and conducts business as such.  (As a company, of course, its goal is to turn a profit.)
How Job Javelin works
We've also been fielding a lot of questions lately about how exactly the Job Javelin job order system works, and I wanted to take the opportunity to explain that in more detail.
1. You post your job(s) to the Internet using Job Javelin either one at a time or through a subscription. Job Javelin posts those jobs immediately to Career Marketplace's company sites, such as electricalengineer.com or accountingprofessional.com.
2. Your jobs are then posted to aggregators such as SimplyHired and Indeed.  However, keep in mind that this posting process may take a couple of days.  As a result, if you post your job and then look for it on an aggregator such as SimplyHired, it will not show up there immediately.
3. As I mentioned above, although Job Javelin posts to approximately 250 sites around the Internet, that doesn't mean your job is going to be posted to all of those sites.  The coding contained in your job order will determine the sites to which your job is posted.  Again, they'll be the ones that bring you the best chance of placement success.
A few recruiters have asked us how they can find out the sites to which their jobs have been posted. There's a possibility that we'll eventually be adding that capability to the "Manage My Jobs" area of the software.
And once again, remember that Job Javelin is an optional service.  Network Members are under no obligation to use it to post their jobs to the Internet.  You're free to use whichever service you feel provides you with the most value.  However, we believe that Job Javelin is a valuable service, one that can help Network Members put the power of the Internet to work for them and help them make more placements.