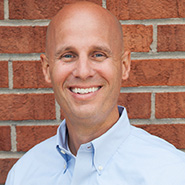 Lou Michaels Associates Celebrating Its 27th Anniversary
We have a Charter Member firm in Top Echelon Network celebrating an anniversary this month! That's right, Lou Michaels Associates, Inc. joined the Network during the first year of its existence. The official join date was October 10, 1988.
The recruiters of Lou Michaels Associates has made 270 placements in Top Echelon Network during the past 27 years. The president of the firm, Lou Michaels, has made 170 of those placements himself, generating a cash-in total of $1.1 million.
(Lou is only one of two active Charter Members in the Network. Steve Brody of Executive Resource Systems is the other. Lou has made two Network splits this year, and Steve has made three.)
However, when it comes to Network splits, it's difficult to top Sean Napoles, CPC of Career Brokers, Inc. Sean has made a total of 225 split placements during his tenure in Top Echelon—15 years, to be exact, since Career Brokers joined the Network on October 18, 2000. He's also cashed in a total of $2 million through the Network.
And those are just two of the agencies celebrating anniversaries this month. See below for the other firms that have reached a milestone.
We want to thank everybody for their commitment to Top Echelon and the investment they've made in the Network. Congratulations!
— — —
27-Year Anniversary
Lou Michaels Associates, Inc. in Battle Creek, Michigan
Staff Members: Lou Michaels and Carri Johnson
Agency Join Date: October 10, 1988
— — —
22-Year Anniversary
Bailey Personnel Consultants in Rochester, New York
Staff Members: Eleanor R. Levy; Jarie Doberstein, CPC/CTS; and Sandra Pettrone
Agency Join Date: October 21, 1993
Gundrum & Associates, Inc. in Cedarburg, Wisconsin
Staff Members: Dan Gundrum and Mark Gundrum
Agency Join Date: October 28, 1993
— — —
21-Year Anniversary
Stickle & Associates in Asheboro, North Carolina
Staff Members: Mark Stickle and Robert Stickle
Agency Join Date: October 27, 1994
— — —
15-Year Anniversaries
Career Brokers, Inc. in Dallas, Texas
Staff Members: Sean Napoles, CPC
Agency Join Date: October 18, 2000
— — —
10-Year Anniversary
Jim Crumpley & Associates in Springfield, Missouri
Staff Members: Jim Crumpley
Agency Join Date: October 12, 2005
Kingfish Technology, LLC in Annapolis, Maryland
Staff Members: Jeff Gilbert
Agency Join Date: October 12, 2005
American Career Search, Inc. in Stowe, Vermont
Staff Members: Dwight Fortenberry and Steve Strickland
Agency Join Date: October 13, 2005
The Provident Search Group in West Poland, Maine
Staff Members: Coleen Balogh-Walther
Agency Join Date: October 31, 2005
— — —
5-Year Anniversaries
Joe Miglizzi of Perspective
Staff Members: Joe Miglizzi, CPC
Agency Join Date: October 26, 2010