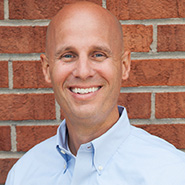 Some New Names in the Race for Recruiting Awards
Not only do we have a new format for our Recruiter of the Month Award, but we also have some new faces in the race for our recruiting awards!
For the month of September, those faces are Jennifer Graham of Cambridge Consulting and Jean Imbler-Jansen of Strategic HR Solutions. As you can see below, Jennifer and Jean finished third and fourth, respectively in the Recruiter of the Month standings.
(It should come as no surprise that perennial top producer Trey Cameron of the Cameron Craig Group won the award again, but his margin of victory was smaller than in previous months.)
Since The Pinnacle is now located in a separate blog than the one that's on the outside of the Top Echelon website, we're expanding the information that we typically include with the announcement of this award.
That information includes the following (and is included below):
The top five (5) recruiters in the Network for the month
The number of split placements those recruiters made during the month
The dollar amount of commission that the recruiters earned as a result of those split placements
So congratulations to Trey, Jennifer, and Jean for the placements they made and the revenue they generated for their firms. When you consider that the monthly fee for Network membership is $125 per month, they received quite a return on their investment!
Below are the complete standings for Recruiter of the Month in Top Echelon Network for the month of September:
— — —
Recruiters of the Month:
1st Place: Trey Cameron
Agency: Cameron Craig Group
Placements: 6
Commission: $52,487
2nd Place: Steve Copeland
Agency: Albert Energy LLC / fulltimeGiGS
Placements: 3
Commission: $28,153
3rd Place: Jennifer Graham
Agency: Cambridge Consulting
Placements: 3
Commission: $27,260
4th Place: Jean Imbler-Jansen
Agency: Strategic HR Solutions
Placements: 3
Commission: $24,322
5th Place: Steve Kohn
Agency: Affinity Executive Search
Placements: 2
Commission: $24,087
— — —
Top Echelon determines the monthly and quarterly winners of its recruiting awards based upon two criteria, which are listed below in order of importance:
1.) The number of split placements made
2.) The amount of "cash-in" dollars earned as a result of those split placements
This explains why, when multiple recruiters are tied with the same number of split placements during a given month or quarter, the recruiter with the largest "cash-in" total for their placements is deemed the winner.