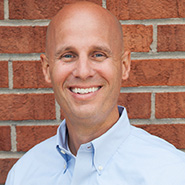 Largest Split of the Month? How About the Year
We highlight both the Recruiter of the Month and the Largest Split Fee of the Month in The Pinnacle Newsletter Blog, but in this issue, the Largest Split of the Month gets top billing.
One reason is because Trey Cameron is continuing his unprecedented run of success in Top Echelon Network (ergo, another Recruiter of the Month award).
Another reason is because we've already mentioned the Largest Split of the Month, namely because it's quite possibly the largest split fee in the history of Top Echelon Network. The total fee for the placement: $78,750.
So while this might be the Largest Split Fee of the Month, it more than likely is also going to the Largest Split Fee of the Year for 2015. That means the recruiters involved (Mary Anne Buckley and Richard Connors) will receive a nice plaque for their efforts.
As if splitting a fee that large wasn't reward enough all by itself, right?
We want to congratulate Mary Anne and Rich, as well as everybody else who enjoyed a great July in the Network!
For more information about the TE recruiting awards listed below, login to the Members' Area and view the profiles and placement details of the winning recruiters involved.
— — —
Recruiter of the Month:
Trey Cameron of the Cameron Craig Group
Cameron once won this award with nine split placements during the month of July, while Pam Copeland of Albert Energy, LLC/fulltimeGiGS and Steve Kohn of Affinity Executive Search were tied for second place with four split apiece.
Two recruiters also made three split placements each in July. Those recruiters were Sean Napoles, CPC of Career Brokers, Inc. and Roger Malatesta of Professional Recruiting Consultants.
— — —
Largest Split Fee of the Month:
Mary Anne Buckley of Interstate Recruiters Corp and Richard Connors of Vista Technology
The position for this split placement was a Medical Director of Hermatology. Buckley was the job order recruiter, and Connors was the candidate recruiter.
The action that stimulated this split placement was listed as, "Regular communication with another Top Echelon Network member."
— — —
Top Echelon determines the monthly and quarterly winners of its Network awards based upon two criteria, which are listed below in order of importance:
1.) The number of split placements made
2.) The amount of "cash-in" dollars earned as a result of those split placements
This explains why, when multiple recruiters are tied with the same number of split placements during a given month or quarter, the recruiter with the largest "cash-in" total for their placements is deemed the winner.