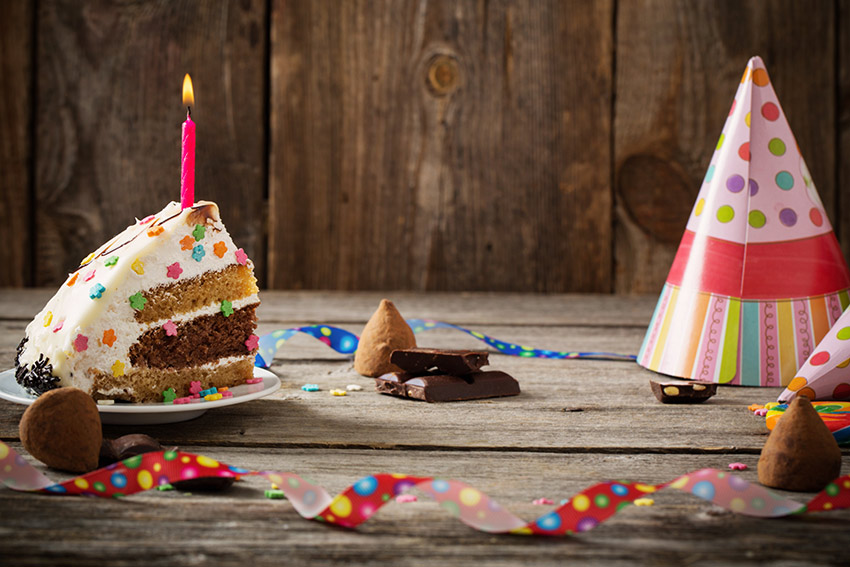 Four Agencies Celebrating Anniversaries of 20+ Years
May is another big month for anniversaries in Top Echelon Network!
That's because not only do we have a total of 40 Network agencies celebrating anniversaries, but four of them are celebrating an anniversary of 20 years or more.
The Network agencies that are celebrating anniversaries of 20 years or more include:
Discovery Personnel in Burnsville, Minnesota
Alan N. Daum & Associates in Hilliard, Ohio
Zurek Professional Resources, LLC in Saint Petersburg, Florida
Elias Associates, Inc. in Cranbury, New Jersey
Once again, as you can see below, there are 40 agencies overall celebrating a Network anniversary during the month of April. Top Echelon now recognizes any and ALL Network agencies celebrating an anniversary during a given month.
When recognizing Network agencies for their anniversaries, Top Echelon includes the name of the agency; the length of the anniversary; and the location of the agency, including the city and state.
So congratulations to all of the agencies celebrating anniversaries in our split fee recruiting network during the month of May!
— — —
29-Year Anniversary
Discovery Personnel in Burnsville, Minnesota
— — —
22-Year Anniversary
Alan N. Daum & Associates in Hilliard, Ohio
— — —
21-Year Anniversary
Zurek Professional Resources, LLC in Saint Petersburg, Florida
— — —
20-Year Anniversary
Elias Associates, Inc. in Cranbury, New Jersey
— — —
19-Year Anniversary
Fowler Placement Services, Inc. in Powell, Ohio
Samaritan Technical Professionals in Prescott Valley, Arizona
— — —
17-Year Anniversary
Gables Search Group in Willoughby, Ohio
Rowe Henderson & Associates in Clemson, South Carolina
— — —
15-Year Anniversary
Five Star Consulting in Clinton, Utah
— — —
14-Year Anniversary
Bridgeway Professionals, Inc. in Kalinda, Ohio
— — —
6-Year Anniversary
Beacon Professional Search in Isle of Palms, South Carolina
Hiring Solutions Group in Passaic, New Jersey
Phillips Recruiting Services in Greensboro, North Carolina
— — —
5-Year Anniversary
DTR Executive Solutions in Omaha, Nebraska
Executive Talent Management Consulting in Sylvania Township, Ohio
Genie Matthews and Associates in Murrells, South Carolina
Saba Talent in Cary, North Carolina
The Sunridge Group in Phoenix, Arizona
— — —
4-Year Anniversary
High Tech Resources, Inc. in Tulsa, Oklahoma
Professional Outlook, Inc. in Holland, Michigan
Recruiting Services International in Rushville, Indiana
Work 22, Inc. in Los Angeles, California
— — —
3-Year Anniversary
Partner West in Daly City, California
— — —
2-Year Anniversary
Austin Allen Company, LLC in Cordova, Tennessee
DiscoveResource, LLC in Dubuque, Iowa
Doug Hayden in Columbus, Ohio
Key People Staffing in Safety Harbor, Florida
National Staffing Services, LLC in Detroit, Michigan
Your Hiring Coaches in Waxhaw, North Carolina
— — —
1-Year Anniversary
Advanced Medical Recruiters in La Crosse, Wisconsin
Archer Hires in Hyrum, Utah
Basilone Executive Search in Pittsburgh, Pennsylvania
Career Integration in Toledo, Ohio
DLM Professional in Fort Wayne, Indiana
Franklin Executive Solutions in Overland Park, Kansas
Grace Search Service, Inc. in Pfafftown, North Carolina
HC-Resource in Denver, Colorado
Talent Match in Denver, Colorado
The Nanny Poppins Agency in Windham, New Hampshire
TSL Associates in Wilson, New York