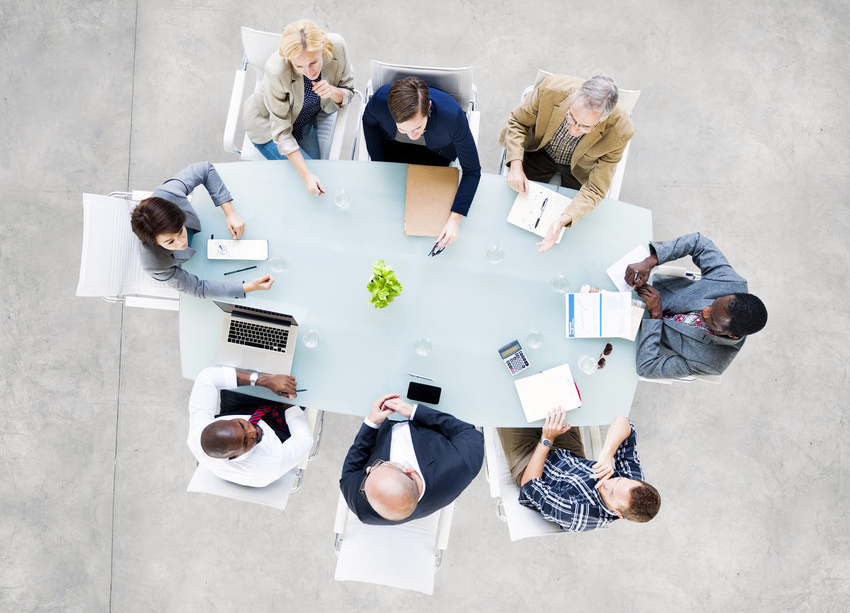 Lucky 13 Agencies Joined Top Echelon Network in April
Well, we didn't break our own record with four straight months with at least 20 new Network agencies in Top Echelon, but we did hit double digits again in April.
Specifically, a total of 13 lucky recruiting agencies joined the Network during the month!
Despite the fact that we did not set another record, April was yet another healthy month for Top Echelon in terms of Network membership. Professional recruiters and executive search consultants continue to see the value of the Network, and that's why a considerable number of agencies join Top Echelon on a monthly basis.
As you might already know, we run the names of recruiting agencies applying for membership in the Network Dashboard of the Top Echelon software. We list the names of new Network agencies, as well.
However, we also list our new members in The Pinnacle Newsletter Blog. This list typically includes the:
Name of the agency
Industries and/or specialties in which the agency operates
Names of the recruiters working at the agency
Geographic location of the agency
So I'd like to take this moment to congratulate the agencies listed below. I also welcome them to the membership and look forward to helping them make splits in the Network!

If you have any questions about reaching out to new members or about your split recruiting membership in general, please contact me. My contact information is listed at the end of this blog post.
— — —
New Member Agencies — April 2021:
CAMERON EXECUTIVE SEARCH
Industries: Finance and Accounting Banking and Financial Services Material Handling and Motive Power Automation & Logistics Heavy Equipment
Recruiters: Paul Brashier, Tyler Erwin, Kaki Morrow, and Michele Pearce
Location: Madison, Alabama
— — —
CAREER CONSULTANTS, LLC
Industries: Architectural, Engineering, and Construction
Recruiters: Susie Yager
Location: Omaha, Nebraska
— — —
CRANBROOK SEARCH CONSULTANTS
Industries: Market Research, Consumer Insights, Analytics, Digital Marketing, SaaS, DaaS, PaaS
Recruiters: Matt O'Mara
Location: Bloomfield, Michigan
— — —
CROWDED PIPELINE
Industries: Medical Equipment, Pharmaceutical, and Manufacturing
Recruiters: Heather Lipman
Location: Sherman Oaks, California
— — —
GABRIEL SEARCH GROUP
Industries: Aerospace, Industrial, and Manufacturing
Recruiters: Ron Gabriel
Location: Fort Myers, Florida
— — —
INREACH IT SOLUTIONS, LLC
Industries: Nursing Care Facilities, Software, Computer Systems, and Healthcare
Recruiters: Torshia Watson and Sharon Monroe
Location: Wylie, Texas
— — —
JOB SITE RESOURCES
Industries: Construction and Utilities
Recruiters: Jim Underwood
Location: Marietta, Georgia
— — —
KBSC SOLUTIONS
Industries: Healthcare and Social Assistance
Recruiters: Ken Berman
Location: Phoenix, Arizona
— — —
LEADING TECH STAFFING, LLC
Industries: Manufacturing, Information Technology, and Medical
Recruiters: Jim Berger
Location: Union, Kentucky
— — —
RESOURCE SOLUTIONS INTERNATIONAL
Industries: Hospitality
Recruiters: George Hamilton
Location: Uniontown, Pennsylvania
— — —
S.R. CLARKE CONSULTING SERVICES, INC.
Industries: Construction
Recruiters: Spencer Clarke, George Clarke, Melissa Correia, Freddie Harrison, and Nicole Johnson
Location: Palm Beach Gardens, Florida
— — —
STREAMLINE RESOURCES
Industries:I.T. ( Java, .Net, C++, C#, Oracle, Powerbuilder, Networking. Engineering (Civil, Design, Roadway, Process, Petroleum, Oil an
Recruiters: Rachel Straub
Location: Claremore, Oklahoma
— — —
UCARE STAFFING, LLC
Industries: Human Resources and Legal
Recruiters: Gaelle Mair
Location: Bronx, New York
— — —
It doesn't matter if you're a newer Network recruiter or an established member. If you want help making split placements with other Top Echelon Network members, then I encourage you to contact me.
You can do so by calling 330.455.1433, x156 or by sending an email to drea@topechelon.com.