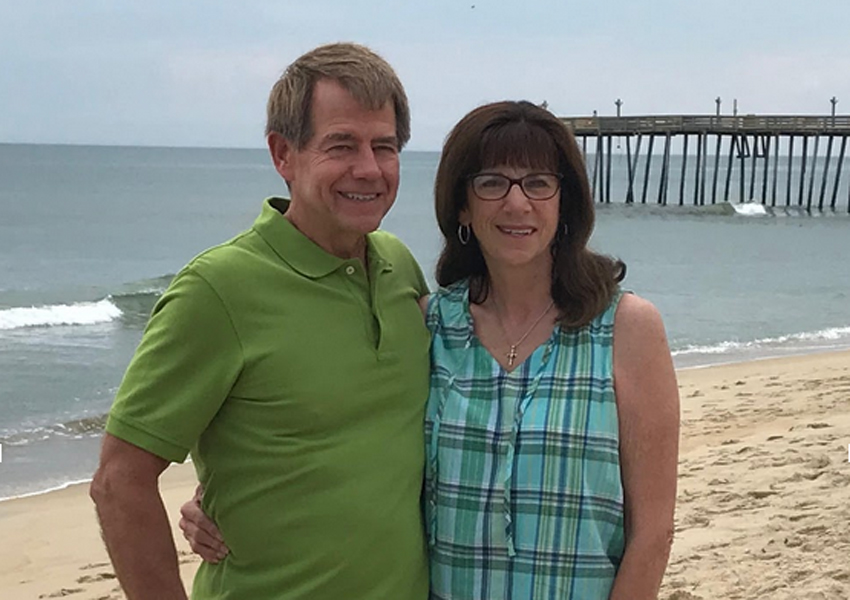 Debbie Fledderjohann is Retiring from Top Echelon!
Debbie Fledderjohann, President of Top Echelon Contracting, LLC, is retiring on July 25, 2019.
She joined Top Echelon Contracting shortly after it was established in 1992. During her 26-year career she has helped recruiters place over 18,000 contractors in 50 states. Contract staffing has been her passion and she poured her heart and soul into her work.
Of course we will all miss her at the Top Echelon Companies, but if we need her help in any way, she has offered to make herself available as a "consultant" or "contractor."
Debbie and her husband plan on enjoying retirement by spending time at their Lake House, traveling, spending more time with family (especially their six grandchildren), and doing more church activities. You can see in the photo above with her husband, Paul, that Debbie is also looking forward to spending time on the beach. I'm jealous already.
Thank you, Debbie, for all of your hard work, loyalty, and fabulous work ethic! We wish you much happiness and success in the next phase of your life!