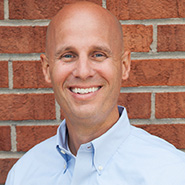 23 Split Placements and $200K . . . in One Quarter
We all know that Trey Cameron of the Cameron Craig Group continues to "blow up" with crazy numbers in Top Echelon Network, and that trend and those numbers are certainly continuing. Evidence of that can be found in our Recruiter of the Quarter results for the third quarter of this year.
The crazy numbers this time: 23 split placements and over $200K cash-in.
However, the number I believe is even more impressive is Trey's Network cash-in amount during the past 12 months: nearly 900K.
We track this number for every recruiter in the Network, and those numbers are available for viewing in the Members' Area under the "Top Producers" tab on the left-hand side of the page. Of course, some of Trey's other TE numbers are just as impressive, including the following:
365 career placements
$2.7 million career cash-in
These are Top Echelon Network records, and if Trey continues his current pace for the next few years, they probably will not be broken. However, there were plenty of other recruiters who made a ton of splits during the third quarter.
As we've mentioned before, we're expanding the information that we typically include with the announcement of the Recruiter of the Quarter Award. That information is below:
The top five (5) recruiters in the Network for the quarter
The number of split placements those recruiters made during the quarter
The dollar amount of commission that the recruiters earned as a result of those split placements
So congratulations to Trey, Steve Kohn, Pam Copeland, Sean Napoles, and Lois Rupkey for the placements they made and the revenue they generated for their firms. When you consider that the monthly fee for Network membership is just $125, they received quite a return on their investment in TE!
Below are the complete standings for Recruiter of the Quarter in Top Echelon Network for the month of September:
— — —
Recruiters of the Quarter:
1st Place: Trey Cameron
Agency: Cameron Craig Group
Placements: 23
Commission: $211,664
2nd Place: Steve Kohn
Agency: Affinity Executive Search
Placements: 12
Commission: $113,007
3rd Place: Pam Copeland
Agency: Albert Energy LLC/fulltimeGiGS
Placements: 11
Commission: $72,476
4th Place: Sean Napoles, CPC
Agency: Career Brokers, Inc.
Placements: 8
Commission: $93,060
5th Place: Lois Rupkey
Agency: Byrnes & Rupkey, Inc.
Placements: 5
Commission: $46,436
— — —
Top Echelon determines the monthly and quarterly winners of its recruiting awards based upon two criteria, which are listed below in order of importance:
1.) The number of split placements made
2.) The amount of "cash-in" dollars earned as a result of those split placements
This explains why, when multiple recruiters are tied with the same number of split placements during a given month or quarter, the recruiter with the largest "cash-in" total for their placements is deemed the winner.