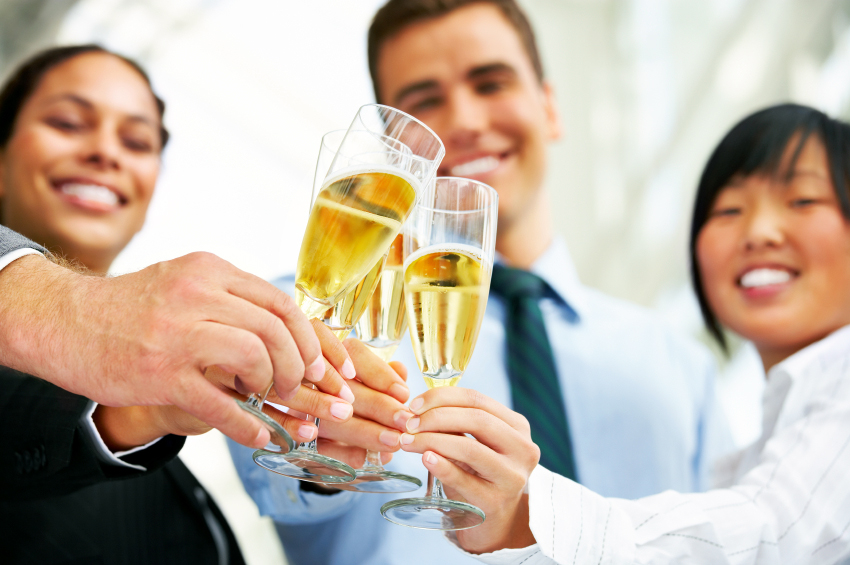 Wrapping Up the Year with TE Anniversaries!
It's end of the year! Believe it or not, 2016 will soon be nothing but a memory. So not only is this a great time to celebrate everything that's happened this year, but it's also a great time to celebrate even more TE anniversaries.
And like that month, we have a LOT of Network recruiting firms celebrating lengthy anniversaries. In fact, check this out:
There are 10 recruiting firms celebrating a Network anniversary this month.
Eight of those firms are celebrating an anniversary of 20 years or longer!
TE anniversaries: bigger and better
After breaking down the numbers, maybe this is our biggest anniversary celebration ever and not this one. But then again, who can complain about celebrations that continue to get bigger and bigger?
Below are the length of the anniversaries this month that are 20 years or longer:
28 years (ITS Technologies)
24 years (Corporate Management Solutions, Inc.; Tri-Force; and The Shay Group)
22 years (Alternate Route, Systems Personnel, and the David Wood Company)
20 years (Engineering and Technical Associates, Inc.)
Once again, there are plenty of recognizable names that go with these firms. We're talking about recruiters who have been making placements in Top Echelon Network for decades. These are names like Gary Silver, Donna Carroll, David Wood, and John Hope, to name just a handful.
We're talking about over 800 combined placements in our elite recruiting network! To put that into perspective, Network recruiters have made nearly 18,000 placements during the past 28-plus years. The firms celebrating TE anniversaries this month are responsible for a fair amount of those.
Congratulations to everybody! Let's make another 18,000 placements!
(Editor's note: Top Echelon recognizes firms celebrating five, 10, 15, and 20-year Network anniversaries, plus any firm celebrating an anniversary in excess of 20 years.)
— — —
28-Year Anniversary
ITS Technologies in Holland, Ohio
Staff Members: Chad Felgner, CPC; Tim Kalucki; and Sarah Nadolny
Agency Join Date: December 8, 1988
Placements: 31
— — —
24-Year Anniversary
Corporate Management Solutions, Inc.
Staff Members: Thomas Havey, CPC and Roger Miller, CPC
Agency Join Date: December 29, 1992
Placements: 85
Tri-Force in Fort Wayne, Indiana
Staff Members: John Hope
Agency Join Date: December 29, 1992
Placements: 115
The Shay Group in Hobe Sound, Florida
Staff Members: Gary Silver
Agency Join Date: December 30, 1992
Placements: 241
— — —
22-Year Anniversary
Alternate Route in San Diego, California
Staff Members: Douglas Pajak
Agency Join Date: December 27, 1994
Placements: 47
Systems Personnel in Southwick, Massachusetts
Staff Members: Donna Carroll
Agency Join Date: December 27, 1994
Placements: 146
The David Wood Company in Vancouver, Washington
Staff Members: David Wood, CPC
Agency Join Date: December 1, 1994
Placements: 87
— — —
20-Year Anniversary
Engineering and Technical Associates, Inc. in Walbridge, Ohio
Staff Members: Lisa Wilczynski
Agency Join Date: December 12, 1996
Placements: 49
— — —
10-Year Anniversary
Diversity Search Group, LLC in Columbus, Ohio
Staff Members: Bruce Sherald and Keisha Minley
Agency Join Date: December 13, 2006
Placements: 2
— — —
5-Year Anniversary
Cranbrook Search Consultants in Bloomfield, Michigan
Staff Members: Laura Freund and Matt O'Mara
Agency Join Date: December 5, 2011
Placements: 4