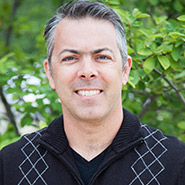 7 More New Recruiting Firms Join Top Echelon Network in August!
Top Echelon welcomed seven (7) new recruiting firms to the Network during the month of August!
These firms work in different industries, but there's a heavy concentration of recruiting firms in Manufacturing, Information Technology, and Engineering.
The names of these new Network recruiting firms are listed below, along with their location; the specific disciplines, industries, and specialty areas in which the firms work; and the date the firms officially joined the Network.
We encourage you to reach out to the recruiters in these firms and welcome them to the Network, especially if they operate within your specialty area.  That's because these recruiting firms in Manufacturing, Information Technology, and Engineering (among other industries) joined Top Echelon Network to make split placements and generate more revenue . . . and they need quality Trading Partners like YOU to make that happen!
Premier Staffing in Woburn, Massachusetts
—Specialties: Accounting and Finance
—Join date: August 11
Turner Placement Services Group in Alpharetta, Georgia
—Specialties: General
—Join date: August 15
JC2 Technologies in Houston, Texas
—Specialties: Information Technology, Engineering, Finance, and in such industries as Retail, Oil & Gas, Insurance, Food, Banking, Equipment Rental, Software Development, Healthcare, Manufacturing, Government, Petrochemical, Telecommunications and Security
—Join date: August 22
Business Answers Int'l in Palm Beach Gardens, Florida
—Specialties: We specialize in placing candidates in the Manufacturing industry. Our areas of specialization include Plastics, Polymer, Chemical, Petrochemical, Oil & Gas, Refining, Injection Molding, Packaging, Extrusion, Thermoforming, Coatings, and Adhesives manufacturers. We are industry-centric in the Plastics/Polymer/Chemical/Petrochemical industry and have placed candidates in most roles from Sales/Marketing to Engineering to Manufacturing and Operations Management to corporate and management roles.
—Join date: August 25
Cornerstone Search and Consultants, LLC in Mathews, North Carolina
—Specialties: IT (Management, Sales, Engineering, Product Management, Marketing); Enterprise Software (Management, Sales, Engineering, Product Management, Marketing); Telecommunications (Project Management, ITIL/ITSM Consulting); and Implementation (Supply Chain Management)
—Join date: August 27
Dixon Associates in Plano, Texas
—Specialties: We serve primarily the Food Manufacturing industry and we place all levels and disciplines. Disciplines include Operations, Logistics, Quality, Engineering, Maintenance, Safety & Health, Finance, IT, R&D, HR, Sales, and Marketing.
—Join date: August 29
Small World, Logistics Recruiting in Medina, Ohio
—Specialties: Insurance industry
—Join date: August 29
Remember, if you know somebody who you think would be a good fit for Network Membership, you can receive a $100 credit toward your Top Echelon invoice for referring a firm that eventually becomes a Preferred Member.
You can send your referrals to info@topechelon.com.