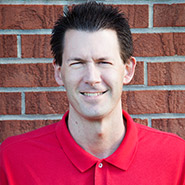 Two Months in Recruiting and Already a Split Placement
Do you need to be a member of Top Echelon Network for years to enjoy success in the Network? Absolutely not.
In fact, you don't even have to be in the recruiting industry for years to enjoy success!
Case (study) in point: the recent split placement between Al Daum of Alan N. Daum & Associates, Inc. and Caleb Heussner of Automationtechies.com.
Heussner, fresh out of college, joined Automationtechies.com as a recruiter on June 15 . . . and less than two months later, he made a split placement with a recruiter (Daum) who started recruiting in 1976 and joined the Network in 1999.
It should be noted that Alan N. Daum & Associates and Automationtechies.com have made many splits in the past, since they both work heavily with Process Control Engineers and Automation Engineers. As he often does, Daum posted one of his job orders to the Network—a Process Control Engineer.
At Automationtechnies.com, Heussner was given that order to fill. "It was my first job that was assigned as my own, with no other inside recruiter working on it," he said. "It was also my first job from TE."
Heussner began to source candidates, and he eventually uncovered a viable one through searching online. To his surprise, it was a candidate of which Daum was not aware. "It seemed rare, since Al knows just about every engineer," Heussner said with a laugh.
Heussner reached out to the candidate and conducted a thorough phone screen to ensure that she was a good fit for the position. Then he forwarded her resume and any applicable notes to Daum.
"Al handled the rest," said Heussner. "He was great to work with, always giving me updates on where our candidate was in the process and when her interviews were."
As far as Daum was concerned, he didn't even know that Heussner was working at Automationtechies.com. He had been working on filling the Process Control Engineer position for two months, but to no avail. He'd set up a face-to-face interview, but that was as far as it went.
"I received an email from Caleb with a candidate for the job," said Daum. "I spoke that night with the candidate and submitted her to my client. Two weeks later, we have an offer and acceptance. Way to go, Caleb!"
Heussner started work on June 15. His candidate starts work on August 17. As a result, Automationtechnies.com and Alan N. Daum & Associates will split a $22,500 placement fee.
Once again, this is a split placement recruiter story with a happy ending.
It's also more proof that it doesn't matter who you are, how much experience you have in recruiting, or how long you've been in the Network—you CAN enjoy quick success as a Top Echelon member.