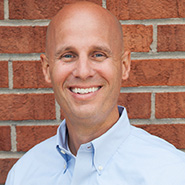 Maria Hemminger Makes Her 100th Network Placement!
We love to recognize Top Echelon recruiters for milestones that they've reached within the Network, and there's no bigger milestone than making 100 placements. (Unless, of course, you make . . . 200 placements.)
Regardless, only a handful of Network members have reached the 100-placement plateau, and we make it a point to publicize their milestone in The Pinnacle Newsletter Blog. And you guessed it: yet another member has reached that milestone!
Actually, there was no doubt that Maria Hemminger of MJ Recruiters, LLC was going to make 100 placements in Top Echelon Network. It was simply a matter of when, not if.
In fact, Maria has already surpassed the mark, recently making her 101st Network placement for good measure. However, it should be pointed out that if asked, Maria would absolutely share the credit for her placement numbers with the rest of the MJ Recruiters staff, especially business partner and fellow TE member Joanna Spaun.
I had the privilege of visiting the MJ Recruiters office recently to see their placement process and how they approach their membership in Top Echelon Network. Needless to say, I was very impressed with their firm, their personnel, their attitude, their passion for recruiting, and their eagerness to make split placements with other TE recruiters.
It might be just a coincidence (or it might not be), but MJ Recruiters is celebrating its 10th anniversary as a member firm in Top Echelon Network on August 4.
So congratulations to Maria Hemminger, Joanna Spaun, and everybody at MJ Recruiters!
— — —
"This is our first placement with Sean! Thank you, Sean, for working our opening in beautiful Lima, Ohio! Your website was able to source a local, well-qualified candidate. We look forward to celebrating in Chicago."
Submitted by Maria Hemminger of MJ Recruiters, LLC regarding her Network split placement with Sean Napoles, CPC of Career Brokers, Inc.
Position Title—SENIOR PROGRAMMER ANALYST
Fee Percentage—25%
(Editor's note: This is the first split placement that Hemminger and Napoles have made together in Top Echelon.)
— — —
"Doug does a great job of sending Joanna and I entry-level engineering candidates. This is our second split with Doug since last December. Keep sending those fresh engineering grads, Doug!"
Submitted by Maria Hemminger of MJ Recruiters, LLC regarding her Network split placement with Doug Boyce of J.D. Cotter Search, Inc.
Position Title—PRODUCTION ENGINEER
Fee Percentage—25%
(Editor's note: This is the third Network split placement that Hemminger and Boyce have made together in Top Echelon.)