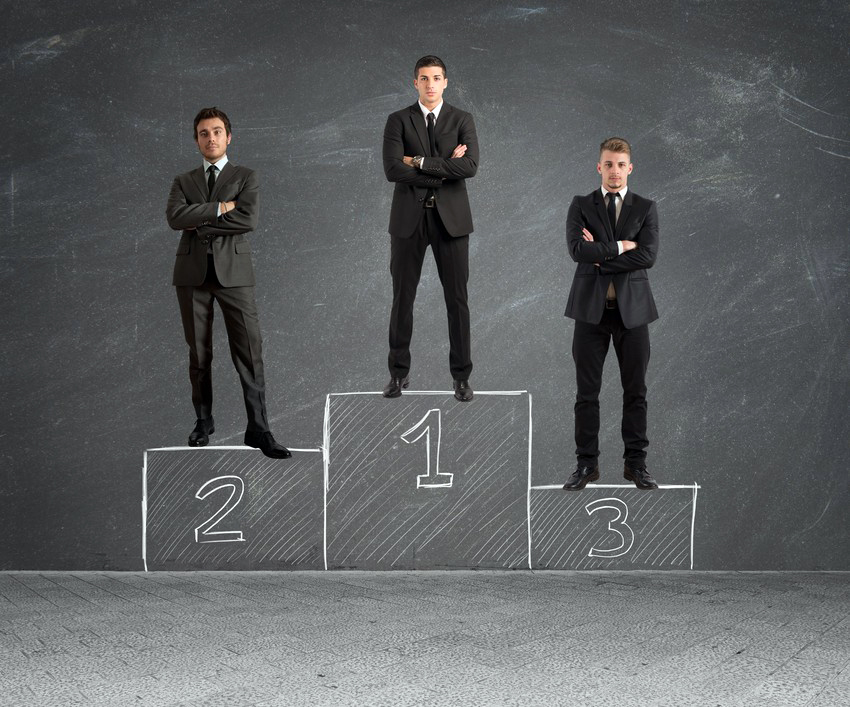 The Top 17 Recruiters in Top Echelon for 2017
Traditionally in The Pinnacle Newsletter Blog, we publish the names of the top 10 recruiters in Top Echelon Network for any given year. This time, we're going to publish the top 17 names. Why? Well, there are a couple of reasons:
We now recognize the top 15 recruiters in a calendar year at the National Convention every spring. (Sorry, Adam Krueger and David Austin.)
Last year was 2017, so why not add two more recruiters just for fun? You say that's a good idea? I couldn't agree more.
Our annual list of the top recruiters is determined by members' cash-in total in our split network on a rolling 12-month basis. The order of the list reflects the recruiters' cash-in total for the 2017 calendar year, which ended at midnight on December 31, 2017.
Don't stop at the top . . . the top 10, that is
Below are the top 17 recruiters in Top Echelon Network for 2017, from #17 to #1 (including the recruiter's name, their agency name, and their total cash-in):
#17—Adam Krueger of Sun Recruiting, Inc.: $84,248
#16—David Austin of Austin Technology Resources: $85,039
#15—Justin Bidwell of Bidwell & Associates, LLC: $89,803
#14—Mary Morris of Big Haystack: $89,888
#13—Carolyn Barcus of Barcus Associates: $89,888
#12—Lawrence T. Ploscowe of EXEK Recruiters, Ltd.: $93,730
#11—Kristy Staggs of Byrnes & Rupkey, Inc.: $97,352
#10—Amylyn Kyler of Kyler Professional Search: $103,044
#9—Ron Sunshine of Ron Sunshine Associates, LLC: $106,249
#8—Nick Stoia, CPC of ASAP Search & Recruiters: $108,683
#7—David M. Sgro, CPC of True North Consultants, Inc.: $120,696
#6—Jeff Katz of JSK Recruiting: $123,894
#5—Melissa Truax of Premier Health Careers, Inc./Premier Paths: $127,180
#4—Shree Kumar of Max Populi, LLC: $156,437
#3—Sean Napoles, CPC of Career Brokers, Inc.: $189,213
#2—Steve Kohn of Affinity Search: $338,914
#1—Trey Cameron of the Cameron Craig Group: $1,233,370
Special mention at the spring convention
As mentioned above, the top 15 recruiters in the Network will be recognized at the upcoming 2018 National Convention. At the convention, they will receive an award in front of their peers at the annual awards luncheon.
This year's National Convention is scheduled for Tuesday, April 24, and Wednesday, April 25. The site will be will be the Gaylord Opryland Resort & Convention Center in Nashville, Tennessee.
Early Bird Registration is currently underway for the convention. That means you can register at the Early Bird rate of $346 per person. That's $40 cheaper than last year! (You can sign up for the convention in the Members' Area with a credit card.)
In the meantime, join us in congratulating the recruiters listed above for their performance and production during the 2017 calendar year. Here's to hoping that 2018 is even better!