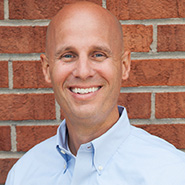 Three Agencies Celebrating Anniversaries of 20 Years or More!
We have not one, but three Top Echelon recruiting agencies celebrating anniversaries of 20 years of more in the Network this month! These milestones are a testament to the success and longevity of these firms, and that's why we enjoy highlighting them in The Pinnacle Newsletter Blog.
(For those of you keeping track at home, we highlight anniversaries of 20 years or more, as well as those at the intervals of five, 10 and 15 years.)
Janet Miller of Computer Management, Inc. is celebrating her 26th anniversary as a Top Echelon member. She's made 65 placements during her time in the Network.
Professional Recruiting Consultants is celebrating its 23rd anniversary. Roger Malatesta is the owner of the firm, which has made a total of 138 placements in the Network.
Superior Search Consultants, Inc. is celebrating its 20th anniversary. Milt Jensen has made 35 Top Echelon placements, and Steve Bret Jensen has made 30 placements in the Network.
And those are just three of the agencies celebrating anniversaries this month! See below for the other firms that have reached a milestone.
We want to thank everybody for their commitment to Top Echelon and the investment they've made in the Network. Congratulations!
— — —
26-Year Anniversary
Computer Management, Inc. in Abingdon, Maryland
Staff Members: Janet Miller
Agency Join Date: September 5, 1989
— — —
23-Year Anniversary
Professional Recruiting Consultants in Wilmington, Delaware
Staff Members: Roger Malatesta, Patti Malatesta, Judy Kaplan, and Carol Calvano
Agency Join Date: September 18, 1992
— — —
20-Year Anniversary
Superior Search Consultants, Inc. in Pinetop, Arizona
Staff Members: Milt Jensen, Steve Bret Jensen, and Jared Hadlock
Agency Join Date: September 6, 1995
— — —
15-Year Anniversaries
Executive Personnel Services in Crestview Hills, Kentucky
Staff Members: Bob Long
Agency Join Date: September 6, 2000
iTech Consulting Partners, LLC in Newtown, Connecticut
Staff Members: John Barry, Joy Naui, and Amanda Blair
Agency Join Date: September 27, 2000
— — —
10-Year Anniversary
Interstate Recruiters Corp in Thousand Oaks, California
Staff Members: Mary Anne Buckley and Richard Alsabery
Agency Join Date: September 23, 2005
— — —
5-Year Anniversaries
Atlantic Pacific Group, Inc. in Laguna Beach, California
Staff Members: Linda Blakemore and Jennifer Hwang
Agency Join Date: September 24, 2010
Schuback Search Associates, Ltd. in Dallas, Texas
Staff Members: Donna Schuback
Agency Join Date: September 1, 2010