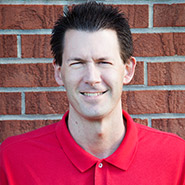 THESE Are the Power Players in Top Echelon Network
This week's installment of "'Comments' and Compliments" shows who some of the real power players are in Top Echelon's recruiting network.
I'm talking about recruiters who have have been making split placements in our Network for decades. In some cases, the time period spans multiple decades.
Don't forget, if you're looking for more ways to win at recruiting, give Top Echelon's online recruiting software a shot. Start your free trial today!
Donna Carroll and Sean Napoles recently made four split placements in a row after not making a split for over eight years. How is that possible?
Carroll has been a member for over 20 years, and she's made a total of 140 Network placements. Napoles, on the other hand, has made 224 placements in Top Echelon since he joined the Network nearly 15 years ago.
Maria Hemminger and Dave Sgro? We've chronicled their trading partner relationship on a number of occasions. They've made 13 splits together and a total of 182 Network placements combined.
Steve Brody is a Charter Member of Top Echelon Network, which means he joined during the inaugural year of the Network's existence (1988). Steve is still going strong, having made 107 placements, including four with Brenda Richardson.
These are Top Echelon Network power players. They know what they're doing and they know how to do it, to the tune of hundreds of placements. If you're a newer member of the Network, these are the heights to which you should aspire.
If you're ready to reach those heights, contact Director of Network Operations Drea Codispoti, CPC/CERS at 330.455.1433, x156 or via email at drea@topechelon.com.
— — —
"It's great to make another placement with Sean. We hadn't made a split placement together in eight years, and now we've made two in the last month!"
Submitted by Donna Carroll, CPC of Systems Personnel regarding her Network split placement with Sean Napoles, CPC of Career Brokers, Inc.
Position Title—VBA DEVELOPER-HEALTHCARE (PRODUCT SPECIALIST)
Fee Percentage—22%
(Editor's note: This is the fourth Network split placement that Carroll and Napoles have made together in Top Echelon.)
— — —
"We strike again . . . the MJR/SGRO team makes another placement. Adding IT to our business mix was easy with an established, trusted partner like Dave Sgro. What a great team we make!"
Submitted by Maria Hemminger of MJ Recruiters, LLC regarding her Network split placement with David M. Sgro, CPC of True North Consultants, Inc.
Position Title—BUSINESS SYSTEMS INTEGRATION MANAGER
Fee Percentage—25%
(Editor's note: This is the 13th split placement that Hemminger and Sgro have made together in Top Echelon.)
— — —
"Brenda did a great job in sourcing the candidate, checking references, and helping in all aspects of the placement process."
Submitted by Steve Brody of Executive Resource Systems regarding his Network split placement with Brenda Richardson of Stewart Cooper & Coon
Position Title—IT AUDIT MANAGER
Fee Percentage—25%
(Editor's note: This is the fourth split placement that Brody and Richardson have made together in Top Echelon.)