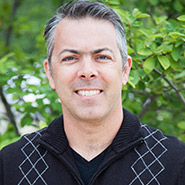 There Are Placements Waiting in Las Vegas!
Last month's Top Echelon Network Fall Conference was a great event! There were a lot of newer recruiters in attendance at the conference, which was held in the Windy City of Chicago.
And I can absolutely tell you that placements will result from that conference.
How can I say that? Because placements result from every single Top Echelon Network National Convention and Fall Conference, that's why!
And that's also why I can say that there are placements waiting in Las Vegas for the 2016 National Convention. We released the details associated with the convention a few weeks ago, but I'll list them again below for convenience:
The dates of the convention are Tuesday, April 19, and Wednesday, April 20.
The main speaker will be Greg Doersching of Bullseye Recruiting.
The site will be the Monte Carlo Resort & Casino.
Our room rate for the Monte Carlo will be $58 per night!
The recruiters below made their first split placement with a new trading partner as a direct result of their attendance at a recent conference or convention, and they're pretty much ecstatic about it. Why wouldn't they be? They made a placement they normally would not have made with another recruiter who they met face-to-face at a fun networking event.
We will be releasing the agenda and registration for the 2016 National Convention in the near future, more than likely right after the Thanksgiving holiday. This will give you the opportunity to register for the convention and apply its cost to this year's business expenses.
While that's a nice perk, it's certainly not the main reason why you should attend the 2016 National Convention.
The main reason: there are placements waiting in Las Vegas!
— — —
"Have come to know Suzanne well from meeting her at TE conventions. She is a great partner that was extremely helpful on this one. She posted this candidate on the Discussion Forum and BOOM, I have my first Idaho placement ever. Way to go, Suzanne!"
Submitted by Jay Laney of The Williams Company regarding his Network split placement with Suzanne Griffith of Ives & Associates, Inc.
Position Title—PRODUCTION SUPERVISOR
Fee Percentage—25%
(Editor's note: This is the first Network split placement that Laney and Griffith have made together in Top Echelon.)
— — —
"Thanks for your help, Lyndsey! This placement was a direct result of the Atlanta National Convention. Lyndsey and I met there and got to know each other and build trust over dancing and karaoke! We've kept in touch ever since and she's worked on some of my jobs. We've come close on a couple of other placements, as well. I'm confident there will be more to come. Thanks!"
Submitted by David M. Sgro, CPC of True North Consultants, Inc. regarding his Network split placement with Lyndsey Hurm of The Recruiting Pro
Position Title—SQL DEVELOPER
Fee Percentage—25%
(Editor's note: This is the first Network split placement that Sgro and Hurm have made together in Top Echelon.)