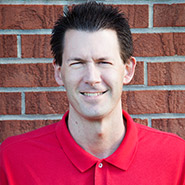 The Switalas: a New Generation of Split Placements in TE!
Colleen Switala of Database Search, Inc. is one of the most successful recruiters in the history of Top Echelon Network.
She's made 128 Network placements during her two separate stints as a Preferred Member recruiter.  Those placements have resulted in a cash-in total of nearly $1 million.
In fact, Switala has made four Network placements in 2015.  If she duplicates that production during the second half of the year, she could become the newest member of the "Top Echelon $1 Million Club."
However, this blog post is not really about Colleen Switala.  It's actually about her SON, Matthew Switala, who recently made his first Network placement as a Preferred Member recruiter!
We've had quite a few parent-child pairings in TE down through the years, and we're certainly glad to have yet another new generation of split placements, especially if Matthew also makes 128 of them.  (No pressure . . . no pressure.)
Congratulations to Matthew Switala and everybody who made placements this week!
If you have questions about how to maximize your Top Echelon Network Membership and make more splits, I urge you to contact Director of Network Operations Drea Codispoti, CPC/CERS by calling 330.455.1433, x156 or by sending an email to drea@topechelon.com.
— — —
"Congratulations to Matt Switala on his first TE Network split placement.  Great work on identifying a 'purple squirrel' for my client.  We're happy to have you aboard, Matt!"
Submitted by Donna Carroll, CPC of Systems Personnel regarding her Network split placement with Matthew Switala of Database Search, Inc.
Position Title—VB DEVELOPER – HEALTHCARE PROJECTS
Fee Percentage—22%
(Editor's note: This is the first Network split placement that Carroll and Switala have made together in Top Echelon.)
— — —
"Thanks, Steve!  Another great candidate!  Always a pleasure doing business with you!"
Submitted by Rich Harrold of Front Line Search Solutions regarding his Network split placement with Steve Kohn of Affinity Executive Search
Position Title—SW ENGINEER
Fee Percentage—15%
(Editor's note: This is the fourth Network split placement that Harrold and Kohn have made together in Top Echelon.)
— — —
"This is the second placement with the Copeland team in the past nine months.  They have an excellent website that pulls in Hiring Hook candidates.  Hooked a good one!"
Submitted by Robert Wilson of R.L. Wilson & Associates regarding his Network split placement with Pam Copeland of Albert Energy, LLC/fulltimeGiGS
Position Title—PAYROLL ACCOUNTANT
Fee Percentage—15%
(Editor's note: This is the first Network split placement that Wilson and Copeland have made together in Top Echelon.)