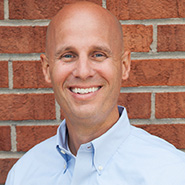 Network Longevity: 127 Years and 433 Placements
We have not one, not two . . . but three Network recruiting firms that are celebrating 20-year anniversaries during the month of November.
So without a doubt, we want to give kudos to these firms for their Network longevity. We're talking about a 26-year, a 25-year, and a 21-year anniversary in TE, and those are just three of the firms featured this month. As you can see by the list below, there are a total of eight firms celebrating Network anniversaries this month.
Combined, these eight member recruiting firms have made a total of 433 placements during their tenure in Top Echelon Network. That tenure spans a combined 127 years.
Many of the names associated with these firms have been high-profile recruiters in the Network. One of them, Terry Rhodes, is a member of both the 100 Placement Club and the $1 Million Producer Club within TE.
Another member, Joe Papa, is renowned for his regular attendance at Top Echelon events like the National Convention and Fall Conference, tirelessly building and cultivating relationships and making networking a top priority. While we can't mention everybody, all of the recruiters listed below have a lot of time, energy, and resources in the Network, and we're very pleased that their investment has paid off, year after year after year.
So we want to congratulate these firms for their Network longevity and also thank them for their continued commitment. They're what Top Echelon is all about!
— — —
26-Year Anniversary
Atlantic Resource Group in Glen Allen, Virginia
Staff Members: Misty Snead, Bob Styer, Daniel Park, Ho Kim, and Andre Ford
Agency Join Date: November 16, 1989
Placements: 84
— — —
25-Year Anniversary
American Medical Personnel Services, Inc. in Liverpool, New York
Staff Members: Joseph F. Papa, CPC/CTS; Kathy Papa; and Krystal Harmon-Burton
Agency Join Date: November 6, 1990
Placements: 66
— — —
21-Year Anniversary
NewCareers in Harrisonburg, Virginia
Staff Members: Terry Rhodes and Mary Beth Rhodes
Agency Join Date: November 22, 1994
Placements: 134
— — —
15-Year Anniversaries
Personalized Placement in Mayfield Heights, Ohio
Staff Members: Ronald J. Kemelhar
Agency Join Date: November 15, 2000
Placements: 21
Compton & Associates in Lousville, Kentucky
Staff Members: James Compton
Agency Join Date: November 29, 2000
Placements: 62
— — —
10-Year Anniversary
Moonriver Resources in Bellevue, Washington
Staff Members: Denice Kerr and Mary Powell
Agency Join Date: November 11, 2005
Placements: 50
The Focus Agency in Simi Valley, California
Staff Members: Kathryn Shepherd, CPC/CSP; Michael Yarus; April Amante; and Isha Singh
Agency Join Date: November 16, 2005
Placements: 12
— — —
5-Year Anniversaries
Lea Randolph & Associates, Inc. in Plano, Texas
Staff Members: Lea Randolph and Troy Randolph
Agency Join Date: November 5, 2010
Placements: 4