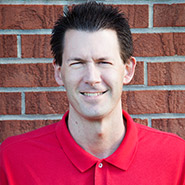 "My Best Candidate Supplier Since We Met in 1996"
What's the primary goal of membership in Top Echelon Network?  Making more placements!
How do you accomplish that?  By forming relationships with other recruiters!
And when you form relationships and continue to nurture them, something great happens: you make multiple placements over a long period of time.
That's exactly the case with a pair of recruiters in this week's issue of The Pinnacle Newsletter Blog.  They met nearly 20 years ago, and they've been working together ever since.
Based on the comments listed below, here are just a few of the characteristics of their trading partner relationship:
Mutual respect for each other as recruiters
Accountability for completing their respective duties during the placement process
The similarity of their working styles and approaches to the search profession
Enjoyment of each other's friendship
These are characteristics of just about every long-term trading partner relationship in Top Echelon Network.  The recruiters involved like working with each other and they trust one another.
The result is a positive experience, especially in the form of multiple split placements.
You, too, can enjoy a relationship like this in Top Echelon Network.  To find out how and for more information, contact Director of Network Operations Drea Codispoti, CPC/CERS at 330.455.1433, x156 or via email at drea@topechelon.com.
Congratulations to everybody who made placements this week!
— — —
"Eric has been my best candidate supplier since we met in 1996.  He knows talent and is a direct, no-nonsense recruiter.  He does his job and expects me to do mine.  I enjoy him as a person and respect him as a recruiter."
Submitted by Jeff Ploeger of Ploeger Recruiting Services regarding his Network split placement with Eric Berg of JN Adams & Associates, Inc.
Position Title—QUALITY ENGINEER
Fee Percentage—20%
(Editor's note: This is the third Network split placement that Ploeger and Berg have made together in Top Echelon.)
— — —
"This is my first placement with Affinity Executive Search, and I want to thank Steve Kohn for his continuous support and working with Moonriver Resources.  It finally paid off, and we have our split placement!"
Submitted by Denice Kerr of Moonriver Resources regarding her Network split placement with Steve Kohn of Affinity Executive Search
Position Title—RAD TECH
Fee Percentage—20%
(Editor's note: This is the first Network split placement that Kerr and Kohn have made together in Top Echelon.)
— — —
"It was great to work with Roger.  His [Top Echelon website] gave us some talent that was very accommodating, and he was very invested in the interview process with our client."
Submitted by Lois Rupkey of Byrnes & Rupkey, Inc. regarding her Network split placement with Roger Malatesta of Professional Recruiting Consultants
Position Title—PROJECT LEAD
Fee Percentage—20%
(Editor's note: This is the first Network split placement that Rupkey and Malatesta have made together in Top Echelon.)