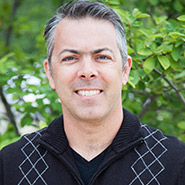 Join the Top Echelon Golf Outing on September 23!
As we've chronicled within the pages of The Pinnacle Newsletter Blog, the "Networking on the FARM" event was a huge success . . . and we have another regional core group meeting on the horizon.
For quite a few years, Top Echelon held a golf outing for Network recruiters. That outing was typically held in Ohio, namely because the majority of recruiters participating in the event worked and lived in the Buckeye State.
Well, now that outing is back!
To be honest, I have no idea how many this makes . . . five outings? Six? Seven? That's not really important, though. What IS important is that recruiters have fun at these outings, they discuss business, and they close deals as a result of it.
Network recruiter Bill Kubena of Kubena & Associates is the coordinator of this year's golf outing, and I'd like to thank him for his initiative, as well as his time and effort, in making the arrangements.
The Top Echelon Golf Outing is scheduled for Wednesday, September 23, and the location will be the Deer Ridge Golf Course in Bellville, Ohio. (Click here for more information about Deer Ridge.)
The start time for the outing is approximately 9:30 a.m., and there will be a scramble format with a shotgun start. A number of Top Echelon recruiters have already registered for the event, and we look forward to even more recruiters signing up . . . like YOU.
Here's the really good news: yours truly AND Customer Success Manager Todd Bossler will also be on hand!
That's right, Todd and I can hack with the best of them, and we would not miss the chance to hit the links with Network recruiters wanting to have some fun and do some networking.
If you want to join the fun and participate in this year's Top Echelon Golf Outing, you can email me at drea@topechelon.com or you can contact Bill Kubena at kubenabill@gmail.com.
We'll see you there!