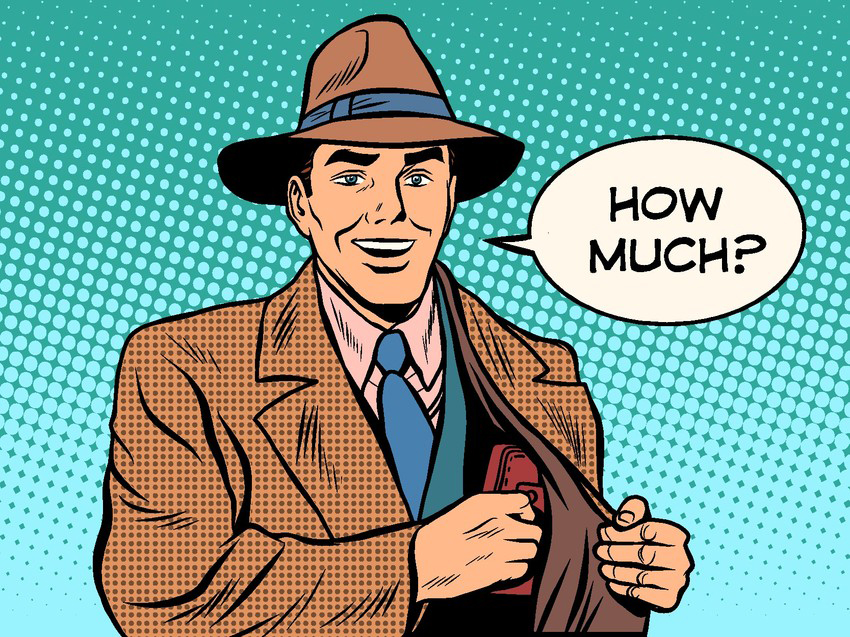 How Much Contract Cash Do TE Members Earn?
How much contract cash do TE members earn? (I know: why did we just repeat ourselves? We asked that question in the title of the blog post, for crying out loud.)
Regardless of that fact, perhaps a more accurate question is this one: how much contract cash CAN TE members earn? After all, not every member of Top Echelon Network offers contract staffing to their clients.
Contract cash = recurring revenue
Well, we have the answer in the form of our monthly blog post recognizing the top contract earners in our recruiter network.
Some of the Network members on our list literally earned thousands of dollars during the past month because of the contract placements they made. This is recurring revenue that they can enjoy while they continue to pursue direct hire placements.
Below are the top contract recruiters in Top Echelon Network through the month of June. Which is, of course, another way of saying through the first half of 2018.
This report lists the Top 20 Top Echelon Network members by contract placement earnings through Top Echelon Contracting. The report is provided to Network members for informational purposes. Top Echelon Network and Top Echelon Contracting utilize two different reward programs. Top Echelon Contracting recognizes and awards recruiters through its Frequent Contract Placement (FCP) Program. This program gives recruiters the opportunity to earn "cash back" points on recruiter commissions. Once a recruiter has $20,000 in earnings, he or she will begin earning cash back. Click here to learn more about the FCP program.
Top 20 Contract Placement Recruiters: June 30, 2018
| Recruiter and Agency | 2018 Earnings |
| --- | --- |
| Keith Adams of PediaStaff | $570,876 |
| Jim Brown of Galileo Search, LLC | $428,039 |
| Cindy Stephens, CPC/CTS of Stephens International Recruiting, Inc. | $48,515 |
| Cindy Ridley of HRtechies, Inc. | $36,360 |
| Donna Carroll, CPC of | $19,022 |
| Maria Hemminger of MJ Recruiters, LLC | $18,955 |
| Philip Bartfield of Analytic Search | $18,871 |
| John F. Hope, CPC of Tri-Force | $13,257 |
| Pat McCombs, CPC of KB Search Team, LLC | $10,980 |
| Bill Young of EPC Recruiters, Inc. | $9,121 |
All of the recruiters on this list are direct hire recruiters. They run a direct hire desk, in addition to making contract placements.
You do NOT have to stop making direct hire placements to offer contract staffing services to your existing base of clients. All you have to do is two things:
Ask your clients if they have contract job orders. (If they do, then there's a good chance they'll give them to you.)
Use Top Echelon's recruitment back office solutions. We'll take care of all the financial, legal, and administrative details associated with employing the contractors.
Once the candidate is placed, you kick back and collect contract placement checks AND you also continue making direct hire placements.
And if you have any questions about this whole process, we have answers.
Click here to schedule a walk-through of TEC's services.