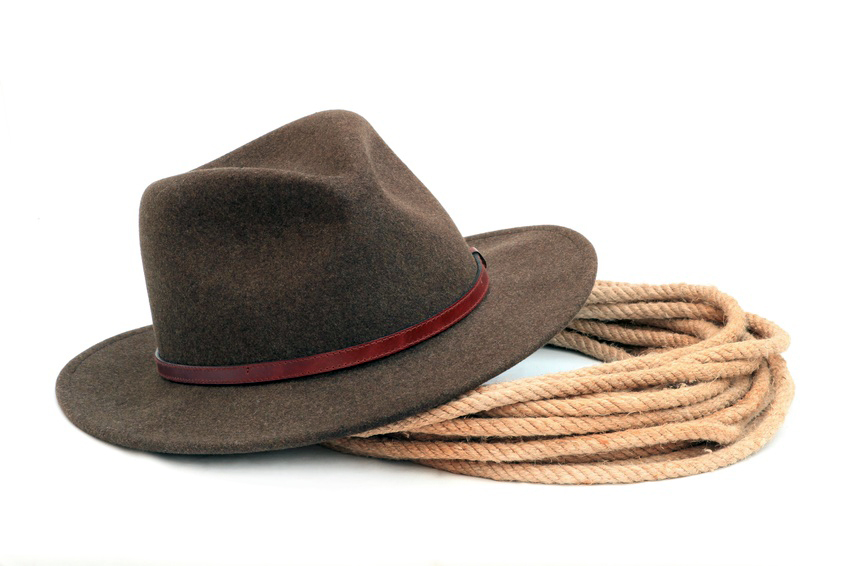 A "Hat Trick" of Big Anniversaries in November
"What is a hat trick?" you may be asking. It's a term used for when a hockey player scores three goals in a single game. The term can also be used in soccer. And cricket, if that's something you're into.
"But what about the photo above this blog post?" you may also be asking. "It looks like it's right out of the Indiana Jones movie series. Are you really combining Indiana Jones with ice hockey? And soccer? And cricket, for crying out loud?"
Of course I am!
A hat trick and $1 million
Actually, what I'm really doing is illustrating the fact that we have three big anniversaries in Top Echelon's recruiting network this month. And when I mean big, I mean three anniversaries of 20 years or more. In fact, those anniversaries are 27 years, 24 years, and 22 years in length.
Not only that, but one of the agencies celebrating a big anniversary (AutoPro Technical Recruiting) also reached a milestone recently. The agency surpassed $1 million cash-in through Top Echelon Network. So congratulations to agency owner Bob Millman and the rest of the AutoPro team for reaching that impressive milestone!
And congratulations to everybody who celebrated an anniversary this month in Top Echelon Network. May the rest of this year and all of 2019 bring you more success and more split placements!
(Editor's note: Top Echelon recognizes firms celebrating five, 10, 15, and 20-year Network anniversaries, plus any firm celebrating an anniversary in excess of 20 years.)
— — —
27-Year Anniversary
American Medical Personnel Services, Inc. in Liverpool, New York
Staff Members: Joseph Papa, CPC, CTS, PRC and Krystal Harmon-Burton
Agency Join Date: November 6, 1990
Placements: 79
Career cash-in: $226,626
— — —
24-Year Anniversary
NewCareers in Harrisonburg, Virginia
Staff Members: Terry Rhodes and Mary Beth Rhodes
Agency Join Date: November 22, 1994
Placements: 183
Career cash-in: $1,442,820
— — —
22-Year Anniversary
AutoPro Technical Recruiting in Oak Park, Michigan
Staff Members: Bob Millman and Yogi Fordonski
Agency Join Date: November 21, 1996
Placements: 108
Career cash-in: $1,001,110
— — —
15-Year Anniversary
Lowry Personnel Services in Westerville, Ohio
Staff Members: Kenneth Lowry, CPC
Agency Join Date: November 6, 2003
Placements: 30
Career cash-in: $206,888
— — —
10-Year Anniversary
Morton Roper Careers in Salem, Massachusetts
Staff Members: Catherine Sousa
Agency Join Date: November 13, 2008
Placements: 10
Career cash-in: $123,115
— — —
5-Year Anniversary
Kubena & Associates in Brunswick, Ohio
Staff Members: Bill Kubena, Bob Santora, and Matt Yatsko
Agency Join Date: November 14, 2013
Placements: 41
Career cash-in: $230,683