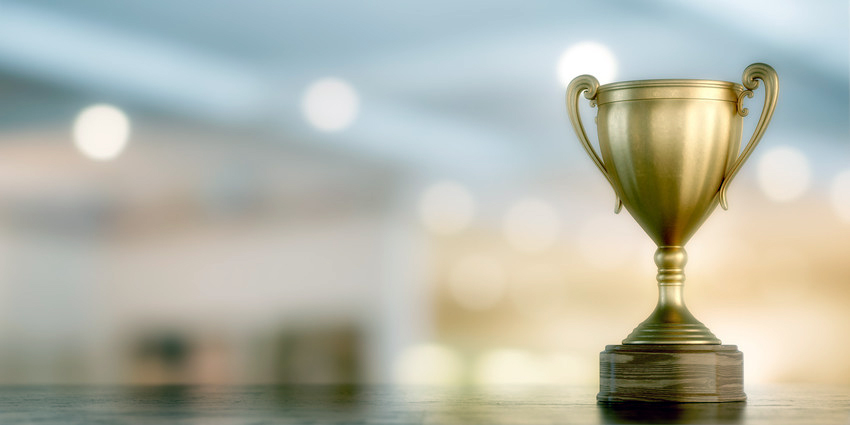 The Golden Rules of Networking in Top Echelon
Much like Top Echelon's policies reflect our "Rules of Engagement," so do our Golden Rules of Networking reflect proper etiquette when dealing with Network split recruiting partners.
Keep in mind, Network etiquette will get you farther with your recruiting colleagues and help your agency make more split placements.
While we do cover our Golden Rules with agency owners, please remember to have all of the recruiters in your agency read through and abide by Top Echelon's Golden Rules and Policies.
Presenting The Golden Rules
1. Always treat all Top Echelon Network members and Top Echelon Network candidates with respect and professional courtesy (i.e., provide them with feedback and maintain professionalism with all correspondence). In other words, treat them the same way you would like to be treated.
2. Always include a candidate profile (Resume Data Sheet [RDS]) or an equivalent fact sheet when sending a candidate's resume to a Top Echelon Network member. If you are responding to their job order, include a copy of the job order (or at least the job order TEID#) so they will understand why you are sending the resume.
3. Understand that if a member has interest in one of your candidates, they will keep you apprised of the situation. If the member does not provide feedback to you, then they are probably not interested in your candidate. Please do not waste their time by calling them to see what they think of your candidate or by trying to "sell them" on your candidate.
4. Always keep the member apprised of what is happening with their candidate. You MUST notify them in advance of any "FACE-TO-FACE" or "IN-PERSON" interviews that you have arranged. You SHOULD notify them in advance of any PHONE interviews that you have arranged. In addition, you MUST provide post-interview feedback to the other member, regardless of whether it's a PHONE interview or a "FACE-TO-FACE" interview.
5. When sending a candidate's resume to Top Echelon Network or any Network members, always be sure the quality of that resume is good and please DO NOT STAMP YOUR LOGO on the resume. The only marking that can be left on the resume referencing your recruiting firm is your Top Echelon Network agency code. Other than that, the resume should be able to be duplicated "as is." It is recommended that your agency code should be placed in the upper right-hand corner of the resume.
6. Never send any Network resumes or job orders to non-Network recruiters without prior approval from the submitting agency. This is a VERY SERIOUS NETWORK OFFENSE and will cost you your Top Echelon Network privileges and reputation. See Top Echelon Network Policy #10 for details.
7. Never "source off" (or try to gain referrals from) another member's candidate. Read Top Echelon Network Policy #2 for further details.
8. All terms of three-way splits must be agreed upon by all parties in advance and in writing. Top Echelon Network receives 6% of the TOTAL fee regardless of the manner in which the fee is split. Read Top Echelon Network Policy #3 for further details.
9. Only submit "PLACE-ABLE" candidates and "FILL-ABLE" job orders to the Network! Anything else is a waste of everybody's time and money. Also, it is your job to close out any of your Top Echelon Network candidates or job orders that are no longer viable.
10. Split Fee Placements: After a split placement has been completed, the job order recruiter is required to issue a check for 6% to Top Echelon Network and a check for 47% of the overall fee earned to the participating agency WITHIN 24 HOURS of receiving payment from the client company. Holding another Top Echelon Network member's portion of the fee for ANY REASON is unacceptable unless it has been agreed upon IN ADVANCE by both parties. See Top Echelon Network Policy #11 for further details.
11. Respect other Network members' wishes when dealing with their candidates. If a candidate recruiter wants you to contact them prior to presenting their candidate to a company, do so or don't work their candidate. Also, only contact Top Echelon Network candidates for the purpose of placing them and splitting the fee with the submitting recruiter.
12. When corresponding with another member's candidate (whether in writing or verbally), remember to ALWAYS reference the candidate recruiter's name and agency name. Also, identify yourself as a Top Echelon Network member, and as an option, you may want to reference your member agency code.
13. Do not ask Top Echelon Network candidates for a copy of their resume. If you need a "clean copy" of a candidate's resume, we recommend that you contact the candidate recruiter for a copy. If you happen to ask a Top Echelon Network candidate for a copy of their resume, make sure to inform the candidate recruiter (via email, phone call, etc.) that you have done so. Asking a Top Echelon Network candidate for a copy of their resume without notifying the candidate recruiter will be viewed as an attempt to create a paper trail in order to show that you recruited the candidate on your own.
14. Make sure the candidates you submit through Top Echelon Network understand they are going out on a national network before you send them to Top Echelon for distribution! The candidate must give you permission to do so.
15. Always return a Top Echelon Network member's phone call! As a professional courtesy, you should return all phone calls from your trading partners, regardless of whether you think it will be a waste of time or not! Any members who are unwilling to do this probably are not Top Echelon Network material.
16. Top Echelon Network keeps score! Members are encouraged to notify Top Echelon Network's ethics chairperson about anything that doesn't seem "right" in the Network. We keep detailed notes about each member, and if any member seems to be operating with questionable ethics, we will evaluate the situation and take the appropriate action.
17. The Shop Book Rule: Top Echelon Network members are encouraged to create and maintain records. These records will serve as "proof of evidence" of all verbal and written agreements, along with any correspondence received.
18. Top Echelon Network discourages its members from sending unsolicited resumes to other members unless it pertains to a specific job order.
If you have any questions about The Golden Rules of Networking in Top Echelon, I encourage you to contact me. You can do so by calling 330.455.1433, x156 or by sending an email to drea@topechelon.com.