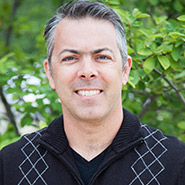 David Wood is Recruiter of the Week!
How does somebody "quietly" make 86 placements in Top Echelon Network? How do they also "quietly" earn $850K cash-in through the Network?
I have no idea, but you might want to ask David Wood of The David Wood Company . . . the Recruiter of the Week in Top Echelon Network!
Why is he the Recruiter of the Week? Let me count the ways:
#1—His ridiculous consistency
David has been a model of consistency since his firm joined the Network in December of 1994. Over the past 21 years, he has made at least one placement every single year! True, there were a couple of years during the dot.com bust when he made only one Network placement, but he's made multiple placements during all the other years he's been a member.
#2—His production
Eighty-six placements in 21 years is an average of almost four placements per year in Top Echelon. That's at least $50K in placement fees annually for an investment of $1,500 per year in Network membership dues. That's a pretty rockin' ROI, if you ask me.
#3—His commitment to the Network
David adheres to The Pillar of Active Participation, which is crucial since if you think about it, you can't enjoy success in the Network if you don't participate in it. As an importer, he shares his job orders with the rest of the Network and relies on his Trading Partners to help him fill those orders.
#4—His history of trading partner success
David has worked with a number of different trading partners during his over 20 years in the Network. Some are still part of Top Echelon, and some are not. However, David has displayed the ability to successfully work with a variety of recruiters, which bring with them many different personalities and working styles. He's remained flexible and adaptive in his approach to the Network, and that has paid dividends.
At this point, 100 placements and $1 million cash-in might be a foregone conclusion, and when David Wood reaches those milestones, it will probably be quietly and with little fanfare.
But not if we can help it.