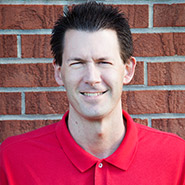 Contract Staffing Now Part of the "Training Tuesday" Family!
For quite a while now, we at Top Echelon have provided free training webinars every month for customers.  These webinars have been held on Tuesdays throughout each month, and as a result, they're called "Training Tuesday."
I'm pleased to announce that we have an addition to the "Training Tuesday" family!
That addition deals with contract staffing, specifically the many, many ways that contact staffing can benefit your recruiting firm.
With the addition of contract staffing, our updated schedule of "Training Tuesday" webinars is below.  Click on the respective link for more information about each webinar series and/or links to recorded versions of past webinars in that series.
You might be asking yourself, "Hey, what about the second Tuesday of each month?"
I'm glad you asked!  That's when we offer our free training webinars from expert recruiter coaches.
Click here to access the recorded versions of past recruiter coaching webinars.
Each of these webinars, including the recruiter coaching webinars, starts at 1 p.m., Eastern Time, on the date indicated.  We send emails to customers promoting the webinars as they occur.
This new schedule has already started.  That means there will be a Top Echelon Contracting "Training Tuesday" webinar at 1 p.m., Eastern Time on Tuesday, July 28.
We want you to be as successful as possible—both using our services and also as a recruiter or recruiting firm owner.  That's why we offer these training webinars.
We hope that you'll join us for a webinar soon and that 2015 has been a great year for you!