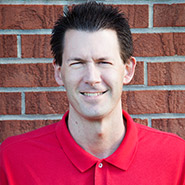 Candidate Matching = Success in TE Network
If you're a member of the Top Echelon split placement network (and if you're reading this blog post, chances are good that you are), then you should have at least some idea of how important candidate matching is to success in our network.
When you have trading partners who are exceptional at not just providing high-quality candidates, but also providing candidates that are a near-perfect match for the job description—if not a perfect match—then you're going to make a lot of placements in Top Echelon.
Like, for instance, the recruiters below. Here are the ways they described the candidates presented to them by their trading partners:
"excellent candidate"
"wonderful candidate"
"excellent candidate"
This happens EVERY week in Top Echelon Network. TE recruiters are sharing candidates that match these descriptions right now, and . . . wait . . . did you hear that? Somebody just made another placement.
Candidate matching translates into success in a split placement network. If you need "excellent" and "wonderful" candidates in your niche for hard-to-fill job orders, contact Director of Network Operations Drea Codispoti, CPC/CERS.
Drea can get you pointed in the right direction and connected with the right recruiters. Contact Drea at 330.455.1433, x156 or via email at drea@topechelon.com.
Congratulations to everybody who made split placements this week!
— — —
"As always, can excellent candidate provided by Sean. Pre-screened, spot-on, and a win for the candidate and client company."
Submitted by Kenny Frey, CPC/CERS of The Frey Consulting Group regarding his Network split placements with Sean Napoles, CPC of Career Brokers, Inc.
Position Title—WELDING ENGINEER
Fee Percentage—25%
(Editor's note: This is the fourth Network split placement that Frey and Napoles have made together in Top Echelon.)
— — —
"Justin did a fabulous job of matching a wonderful candidate to my position . . . I look forward to many more splits!"
Submitted by Kerry Boehner of KOB Solutions, Inc. regarding her Network split placement with Justin Bidwell of Bidwell & Associates, LLC
Position Title—CLINICAL RESEARCH ASSOCIATE
Fee Percentage—20%
(Editor's note: This is the first split placement that Boehner and Bidwell have made together in Top Echelon.)
— — —
"As usual, Trey's network provides an excellent candidate that 'wowed' the hiring team, and the whole process from start to finish took only seven days."
Submitted by George Seipel of Charter Executive Search regarding his Network split placement with Trey Cameron of the Cameron Craig Group
Position Title—MAINTENANCE SUPERVISOR
Fee Percentage—25%
(Editor's note: This is the first Network split placement that Seipel and Cameron have made together in Top Echelon.)