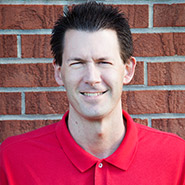 Barb Bruno Invites You to This Year's Fall Conference!
Registration for the 2015 Top Echelon Network Fall Conference will be available starting on Monday, July 6.
As we announced in last week's issue of The Pinnacle, Barb Bruno, CPC/CTS of Good as Gold Training will be the keynote speaker for the conference.
Barb has served as a keynote speaker for us many times through the years at both our National Convention and Fall Conference, and she's received rave reviews each time that she's presented for us.
Barb is well known for her no-nonsense advice for recruiters when it comes to running their desks and running their firm, dealing with both candidates and clients, and building wealth through recruiting by doing things the right way and not the way that seems the most convenient.
Her advice is not just valuable during good economic times, but it's especially relevant during down times, when the fundamentals and basics of recruiting are needed the most.
Barb has also written numerous blog posts and conducted a free recruiter training webinar for us.
Click here to access Barb's posts for the Top Echelon Recruiter Training Blog.
Click here to access Barb's free recruiter training video: "Book 100% of the Candidates You Present."
Barb would like to extend an invitation to attend this year's Fall Conference . . .
Below are a few more facts about the Fall Conference:
The dates of the conference are Tuesday, October 13, and Wednesday, October 14.
The location is the Sheraton O'Hare Suites in Chicago.
The cost of Early Bird Registration is $225.
The formula for success in Top Echelon Network in regards to the Fall Conference is simple: come to Chicago, meet your trading partners, meet new recruiters, and make more placements!
Remember, Early Bird Registration starts on July 6.  Take advantage of the Early Bird price and make plans to join us.