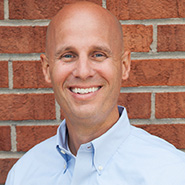 A $78,750 Split Placement Fee? You Betcha!
One of the most common arguments against making split placements is just that—they're split.
Here at Top Echelon, we take the stance that "Half a loaf is better than no loaf."  In other words, half a placement fee is better than no placement fee at all.
However, what if a split placement fee was larger than a typical full placement fee?
That happens more often than you might think in Top Echelon, and we're highlighting one such instance in this issue of The Pinnacle Newsletter Blog.  Why this particular split placement fee?
Well, because it was $78,750.
Yes, you read that correctly.  Two recruiters in Top Echelon Network—Mary Anne Buckley, CPC of Interstate Recruiters Corp and Richard Connors of Vista Technology—split a placement fee of nearly $80,000.  Of course, TE also received a 6% brokerage fee on the placement, but the two recruiters involved still received close to $35,000 apiece.
It's pretty much a foregone conclusion that this placement will garner the Largest Split Placement Fee Award for 2015.  Not only that, but it may very well be the largest split fee in the history of Top Echelon!  (Records from the early days of the Network are rather sketchy on the subject.)
Regardless, there should be NO debate as to whether recruiters can earn sizeable placement fees as part of a split network.  They can, and they are.
Congratulations to Mary Anne Buckley and Richard Connors from everybody at Top Echelon!
— — —
"It's wonderful working with Rich again!  He found a great candidate for my client!"
Submitted by Mary Anne Buckley, CPC of Interstate Recruiters Corp regarding her Network split placement with Richard Connors of Vista Technology
Position Title—MEDICAL DIRECTOR, HERMATOLOGY
Fee Percentage—25%
(Editor's note: This is the second Network split placement that Buckley and Connors have made together in Top Echelon.)