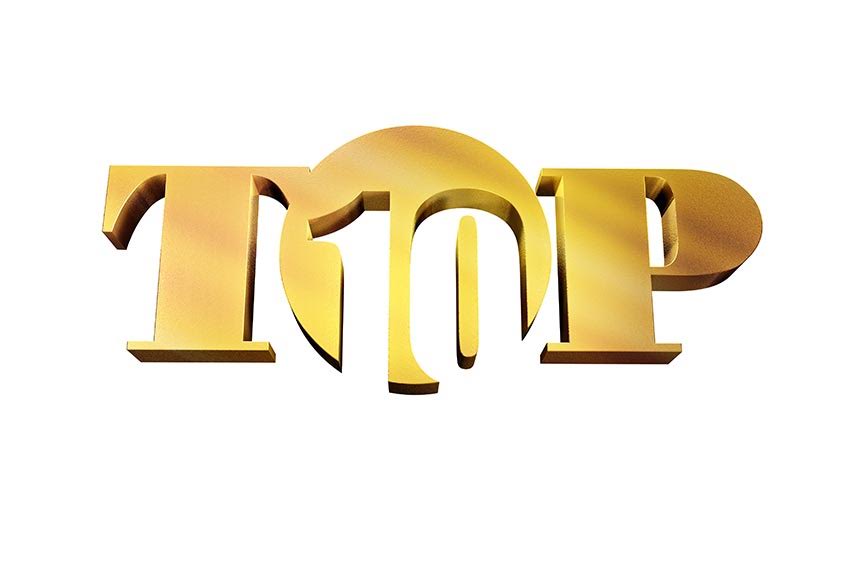 The Top 10 Recruiting Firms in Top Echelon in 2015
First we gave you "The Top 15 Moments in Top Echelon Network in 2015"
Then we gave you "The Top 10 Milestones in Top Echelon in 2015"
THEN we gave you "The Top 10 Recruiters in Top Echelon in 2015."
So you probably figured that this list was next . . . especially since we announce this list every year . . . and give recruiters awards based upon the list.
Yes, that's right: it's "The Top 10 Recruiting Firms in Top Echelon in 2015."
This list is determined by each recruiting firm's cash-in total in Top Echelon Network on a rolling 12-month basis. The order of the list was reflects the firms' cash-in total for the 2015 calendar year, which ended at midnight on December 31, 2015.
TE's Top 10 recruiting firms: #10 to #1
Once again, for the purposes of this blog post, we're going to count down the list of recruiting network members, starting with #10. Without further adieu, let's count down "The Top 10 Recruiting Firms in Top Echelon in 2015"!
#10—Ron Sunshine Associates, LLC
Mr. Ron Sunshine has been rocking and rolling ever since he joined the Network for the second time back in 2007. Since that time, he's made 48 Network split placements, including 12 in 2015. Ron believes in the value of doing splits, he embraces the Four Pillars of the Network (Quality, Communication, Trust, and Active Participation), and his production numbers reflect that.
#9—J.D. Cotter Search, Inc.
J.D. Cotter Search has been a highly productive firm within Top Echelon Network for many years now, anchored by none other than industry veteran Joe Cotter. While some of the names and faces have changed throughout the years, some have not. The current faces include Steve Moore, Doug Boyce, Richard Lowe, Tom Bower, and Rhyan Lowe.
#8—MJ Recruiters, LLC
How could this list NOT include MJ Recruiters, LLC? Maria Hemminger and Joanna Spaun have been rocking and rolling since they joined the Network over 10 years ago. Maria made 15 splits in the Network last year, and she also hit the 100-placement plateau for her TE career. There's no reason to think that this firm wouldn't be on this list next year . . . and the year after . . . and the year after . . .
#7—Byrnes & Rupkey, Inc.
Check this out: it's a brand-new firm on this list! And when I say brand-new firm, I mean a firm that joined Top Echelon Network on May 28, 2014. Since that time, the recruiters in the firm have made a total of 25 Network placements, including 17 last year. Congratulations to Lois Rupkey, Kristy Staggs, Sara Gallagher, Jessica Gibbs, Katy Paulsen, Kay Gienger, Christian Ebetino.
#6—True North Consultants, Inc.
This firm consists of the father-son team of Sgro and Sgro, specifically David M. Sgro, CPC and David J. Sgro. (Jeremy Hoover is also part of the agency.) David M. Sgro, who made 13 Network splits in 2015, also makes contract placements, attends Top Echelon Network events on a regular basis, and has made 83 career placements in TE. Meanwhile, David J. Sgro made a Network split last year that generated a fee of $37,500. That's teamwork!
#5—Corporate Resources, LLC
Speaking of teamwork, none of the recruiters in this firm landed on the individual top 10 list, but collectively, they're #5 on this list for 2015! That's nothing new for this Network agency, which joined Top Echelon in 1992. The list of recruiters who have contributed to this firm's billings is as long as it is impressive: Tom Heeney, CPC; Jack Better, CPC; Dan Winters, CPC; Cindy Andrew Cordell, CPC; Chris Ramsay; Carol Brinkman; and Suzy Turnpaugh. (Notice all the CPCs? So did I.)
#4—Albert Energy, LLC/fulltimeGiGS
Here's another great team: the husband-wife team of Steve Copeland and Pam Copeland. The two of them came SO close to both being in the top ten for the year on the individual recruiter list (Steve finished #11). However, when you put the two of them together, they're #4 in the Network. While it remains to be seen if both can land in the top 10 indivdually in 2016, their place on the firm rankings is probably secure.
#3—Career Brokers, Inc.
Sean Napoles, CPC is a machine. Okay, so he's not an actual machine, but if you get enough coffee in him, he'll rival any robotic recruiting machination. Sean has taken permanent residence in the top 10 of just about every list we've published since joining the Network 15 years ago. He's a bona fide split placement Hall of Famer, an excellent importer, and a top-notch trading partner.
#2—Affinity Executive Search
Steve Kohn enjoyed one of the best years that a recruiter has ever enjoyed in Top Echelon Network during 2015, but make no mistake about it, Affinity Executive Search is NOT a one-trick pony. There is more than one experienced, accomplished recruiter in the agency, including Steve's daughters Hannah, Sara, and Rebecca. Affinity Executive Search made 52 Network split placements in 2015—that's an average of one per week!
#1—Cameron Craig Group
Here's the only firm that could beat an average of one placement per week in Top Echelon Network. In fact, the Cameron Craig Group made roughly one Network split placement every three days in 2015. However, like Affinity Executive Search, there's more than one recruiter making splits in this firm. In addition, to Trey Cameron, Gene McQueen has made 26 TE placements during his career.
Thank you for joining for this countdown of "Top 10 Recruiting Firms in Top Echelon in 2015." Top Echelon Network is about more than just individual recruiters; it's about mid-sized, third-party recruiting agencies consisting of multiple recruiters.
Our goal is to help those recruiting agencies leverage their resources, make more placements, and reach their production goals . . . this year and every year. If you want to keep your winning streak up, try Top Echelon's recruiting software. Start your free trial today!