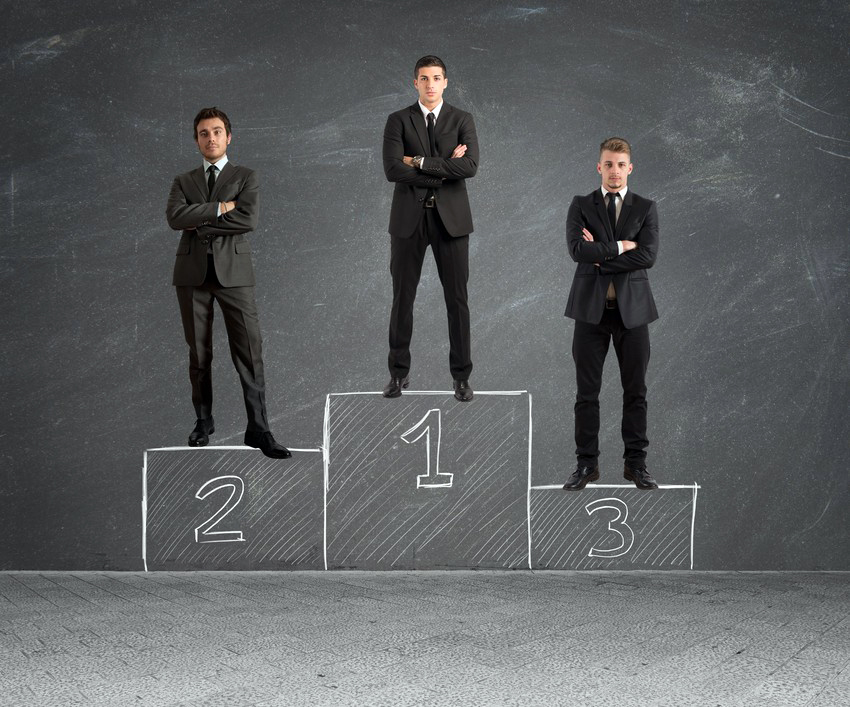 The Top 10 Network Recruiters of the Third Quarter
We have the top 10 recruiters in Top Echelon Network for the third quarter!
As you look at the names below, you probably see some familiar faces. That's because the top 10 recruiters of the quarter are a "who's who" in terms of Top Producers in our Network.
We have long-time Top Producers, like Trey Cameron, Steve Kohn, and Terry Rhodes. We also have some members who have been Top Producers for a relatively short amount of time, like Shree Kumar, Joe Cresci, and Michael Agen.
It also goes without saying that many of the members listed below have earned Recruiter of the Week honors. In fact, nearly all of them have done so since we first created that award a few years ago. (Has it been a few years? Or more? I lose track of these things.)
The bottom line, though, is this: all of the money these recruiters made through the Network is money they would NOT have made otherwise, if not for their TE split recruiting partners.
They either didn't have the job orders or they didn't have the candidates to make the placements. Fortunately, their trading partners did. And their commitment to Top Echelon's recruiting network and their adherence to the Pillar of Active Participation has resulted in more placements and more revenue for their agency.
So congratulations to the leading members in the Network during the third quarter of 2019.
Let's finish the year strong!
— — —
Recruiters of the Quarter
First Place:
Recruiter: Trey Cameron
Agency: Cameron Craig Group
Placements: Thirty-two (32)
Commission: $275,140
Second Place:
Recruiter: Steve Kohn
Agency: Affinity Executive Search
Placements: Thirteen (13)
Commission: $106,746
Third Place:
Recruiter: Terry Rhodes
Agency: NewCareers
Placements: Seven (7)
Commission: $77,244
Fourth Place:
Recruiter: Tom Daly
Agency: Ridgeback Management Services, LLC
Placements: Seven (7)
Commission: $61,075
Fifth Place:
Recruiter: Shree Kumar
Agency: Max Populi, LLC
Placements: Six (6)
Commission: $24,440
Sixth Place:
Recruiter: Darrin Skinner
Agency: Howe & Associates
Placements: Five (5)
Commission: $70,382
Seventh Place:
Recruiter: Melissa Truax
Agency: Premier Health Careers, Inc./Premier Paths
Placements: Five (5)
Commission: $39,108
Eighth Place:
Recruiter: Joe Cresci
Agency: Food Management Search
Placements: Five (5)
Commission: $38,788
Ninth Place:
Recruiter: Michael Agen
Agency: New Solutions Group, LLC
Placements: Five (5)
Commission: $33,453
10th Place:
Recruiter: Michael Stuck
Agency: Gables Search Group
Placements: Five (5)
Commission: $25,781
— — —
Top Echelon's split network determines the monthly and quarterly winners of its recruiting awards based upon two criteria, which are listed below in order of importance:
1.) The number of split placements made
2.) The amount of cash-in dollars earned as a result of those split placements
This explains why, when multiple recruiters are tied with the same number of split placements during a given month or quarter, the recruiter with the largest cash-in total for their placements is deemed the winner.
— — —
If you're looking to make more placements with your Top Echelon split fee recruiting membership, then contact Director of Network Operations Drea Codispoti, CPC/CERS at 330.455.1433, x156.