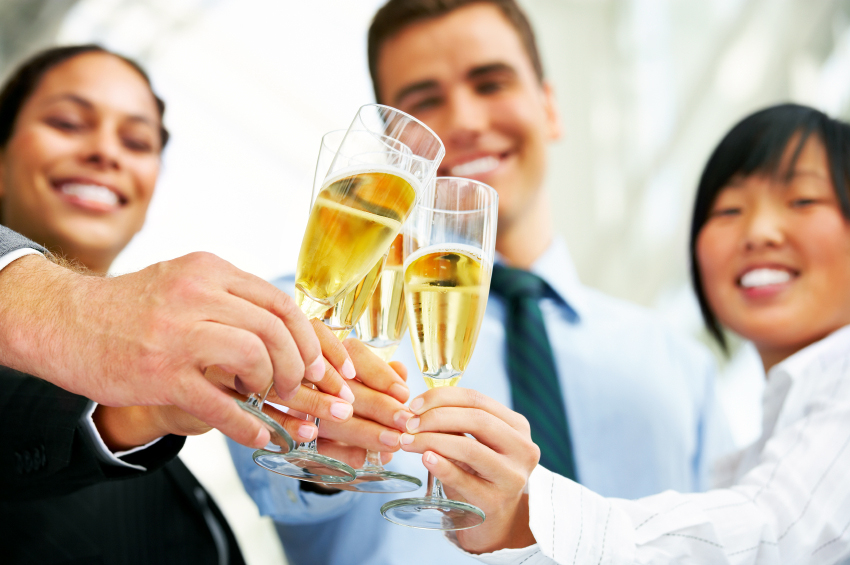 Top Echelon's Holiday Hours for New Year's Day
Last week in The Pinnacle Newsletter Blog, we announced our office hours for the Christmas holiday.
Well, we have another holiday coming up this week. It should come as no surprise that holiday is New Year's Day.
Yes, Tuesday, December 31, is "Make Up Your Mind Day." However, we're NOT closing down the Top Echelon offices for that holiday.
That's right—we're only closed one day this week. The Top Echelon Software offices will be closed on Wednesday, January 1, in observance of the New Year's Day holiday. These hours apply to:
Our offices will re-open for business as usual at 8 a.m., Eastern Standard Time (EST) on Thursday, January 2.
New Year, same great taste
This year was a great one for Top Echelon Network and its Member recruiting agencies. (In fact, we'll have proof of that in our year-end statistics. We'll publish these statistics in a future issue of The Pinnacle Newsletter Blog.)
We're glad that we were able to help you network more effectively, generate more business, and make more split placements in 2019. We look forward to doing more of the same in 2020!
We recently sent out a short survey to our customers asking their opinion on many aspects of the recruiting industry and employment landscape. So if you haven't seen that survey and/or completed it, then I encourage you to participate.
We value the feedback of customers just like YOU. We use your feedback to continue serving you in the best and most complete manner possible.
In the meantime, we hope that you enjoy the holiday and ring in New Year's Day with both optimism and enthusiasm. (Oh, and don't forget to make up your mind on Tuesday.)
Happy New Year!